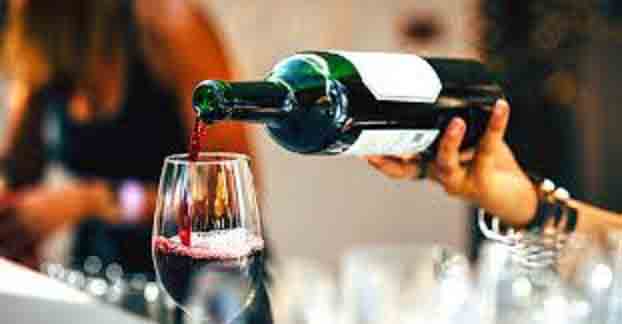 Saturday, 13 August 2022 |PNS | Dehradun
The tax collected on sale of liquor continue to surge in the Himalayan state
The liquor aficionados of Uttarakhand are making the State government rich. In the last 22 years, the State has collected a tax of Rs 2297.36 crore from the sale of liquor. The tax collection has witnessed a whopping 18 fold increase in the year 2021-22 as compared to the year 2001-02. Interestingly the pandemic of Covid-19 failed to make a dent in the kitty of the State government as Rs 247.6 Crore were collected in the year 2020-21 as compared to Rs 219.5 Crore during the year 2019-20.
In response to a Right to Information (RTI) query by the Kashipur, Udham Singh Nagar based activist Nadim Uddin, the state tax department has said that a tax of Rs 15.9 crore was collected on sale of liquor in the year 2001-02 which increased to Rs 307.49 crore in the year 2021-22. In the current fiscal year the tax collection from sale of liquor was Rs 69.26 crore till May 2022. This was four times more than the collection made during the same period last year.
The department collected Rs 15.9 crore in the year 2001-02, Rs 18.01 Crore in the year 2002-03, Rs 21.08 Crore in the year 2003-04, Rs 21.57 Crore in 2004-05, Rs 28.49 Crore in the year 2005-06, Rs 31.79 Crore in the year 2006-07 and Rs 37.62 Crore in the year 2007-08. Similarly tax collection of Rs 50.58 Crore in 2008-09, Rs 56.82 in 2009-10, Rs 89.98 Crore in the year 2010-11, Rs 92.12 Crore in 2011-12, Rs 108.09 Crore in the year 2012-13, Rs 89.77 crore in 2013-14, Rs 100.55 crore in 2014-15, Rs 145.17 crore in the year 2015-16 and Rs 146.76 crore in the year 2016-17. The collection in the year 2018-19 was Rs 219.76 Crore and Rs 219.5 crore in 2019-20. In the year 2020-21 and 2021-22 the tax collection was Rs 247.6 crore and Rs 307.49 crore despite the prevalence of the pandemic perpetuated by the Covid-19 disease.