Others
Take simple steps to address exam stress: experts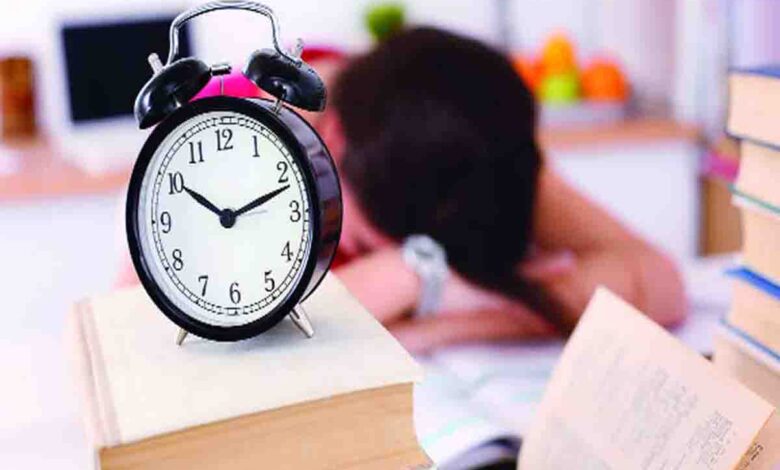 Monday, 30 January 2023 | Tanuja Rawat | Dehradun
At a time when students are undergoing additional stress due to the board examinations slated to be held next month, experts point out that some simple steps by the students and parents can help in tackling the stress effectively.
It has been observed in recent years that the stress of preparing for the board exams and securing good marks takes a mental and physical toll on the health of an increasing number of students. Many experience anxiety, stress and even depression as a result of this situation.
Neuropsychologist and CBSE designated counsellor Dr Sona Kaushal Gupta says, "Simple steps like fixing a time table and ensuring at least six to seven hours of sleep will help the students tackle stress. A fixed routine makes one feel fresh and helps in utilising the time wisely. At the same time, while talking to friends students need not necessarily talk about the preparation for the exams because it transfers stress."
Apart from the students, their parents also play a vital role in tackling stress. "The parents should also remember that they should not limit conversation with their child only to exam preparations. They should also try to create a calm and happy environment at home which will help to tackle stress. Parents should make their child feel that they are always with them irrespective of the result," said Dr Gupta.
She further suggests that students should ascertain the time they find most conducive to study and use that time to especially focus on aspects they find difficult. After completing the syllabus once, it also helps if one solves the question papers of past years in three hours as one does in the examination hall.
She added that if a student is undergoing severe stress despite taking measures to tackle it, he or she should contact a counsellor to resolve the issue.