Top Stories
Suspense on time and place of Budget session continues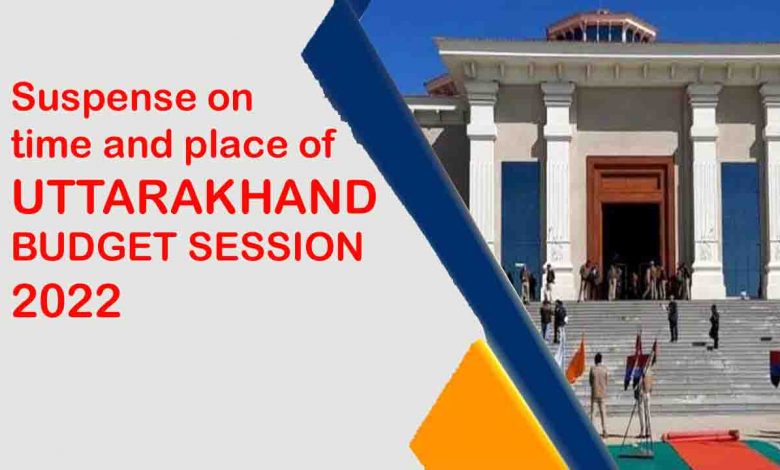 Surge in number of pilgrims, RS elections can force the govt to hold the session in Dehradun
Friday, 27 May 2022 | PNS | Dehradun
The suspense on the schedule and the place of convening the budget session of the Uttarakhand assembly continues. The department of parliamentary affairs has already submitted a plan to hold the budget session of state assembly at Gairsain from June 7 however the Vidhan Sabha secretariat has not issued the notification to hold the session yet. It is learnt that the Vidhan Sabha secretariat is waiting for the approval of the governor for the session.
It is pertinent to mention here that the schedule for the election for the Rajya Sabha seat in Uttarakhand has set up a cloud of suspense over the holding of the budget session of state assembly in Gairsain from June 7. As per the schedule, the notification for which has been released, the voting would be held on June 10. The chief electoral officer (CEO) of Uttarakhand has mentioned that the nomination papers can be obtained by the candidate from Room number 33 of Vidhan Sabha building Dehradun from the secretary or joint secretary or returning officer or assistant returning officer which means the voting would also be held in Dehradun. With election commission notification clearly mentioning that the place of holding the process of Rajya Sabha election would be Vidhan Sabha premises in Dehradun it has become compulsory for the members to come to Dehradun to cast their vote. Former secretary of Uttarakhand Vidhan Sabha Jagdish Chandra informed that the assembly building of Gairsain could have been the venue of the election of Rajya Sabha seat but for it should have been incorporated in the election commission notification. He opined that in this case the session could be held in Gairsain after the end of voting. However the voting would not be required in case the opposition Congress decides not to nominate its candidate.
It is learnt that the state government is also contemplating to hold the budget session of the assembly in Dehradun as holding session in Gairsain would create practical problems. The BSP MLA from Laksar Mohammad Shahzad has already said that the session should be held in Dehradun.
"For holding the session in Gairsain the government needs immense resource mobilisation such as hiring of vehicles and making arrangements for the stay of officers, employees, deployment of police personnel and other arrangements which is difficult in view of ongoing Char Dham Yatra. Furthermore monsoon would set in the state in Mid June which will make things difficult in Gairsain,'' said an officer.