Entertainment
Sunday brunch attracts crowds & appreciation at Hyatt Regency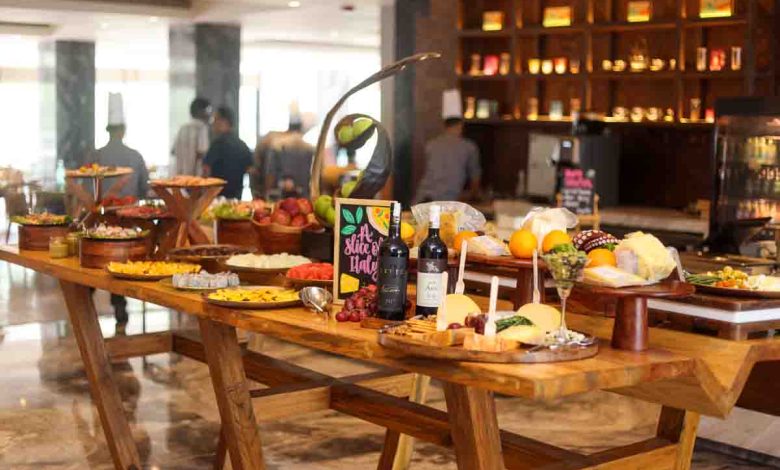 Monday, 01 August 2022 | PNS | Dehradun
Range, Hyatt Regency Dehradun's cosmopolitan food gallery is offering a never-seen-before Sunday brunch experience exclusively in the Dehradun valley with live music, Hyatt's unmatched hospitality, pop-up counters and more. According to the hotel management, the Sunday brunch has become quite popular with both the local residents and tourists since it was launched in the recent past.
The cuisines one can find as a part of Range's Sunday brunch are Indian, Oriental, Continental and Persian along with artisanal cheese, cold cuts and nostalgia invigorating street food stations, altogether serving guests an unmatchable culinary experience. Further, there is a wide range of scrumptious desserts comprising a plethora of cakes, gateaux, hand churned ice creams and more.
Guided by Hyatt's food philosophy -"Thoughtfully sourced, carefully served", the Sunday brunches are soulful and sensational to say the least. Patrons can enjoy a leisurely afternoon with their loved ones amidst the picturesque venue with the stunning backdrop of the forested hills, indulge in signature cocktails at the Malt Bar and spend a splendid Sunday in the heart of the hills.
The Hyatt Regency Dehradun is nestled amidst picturesque 4.25 acres, adjacent to the Malsi forest on the Dehradun-Mussoorie Road. It is the first five-star hotel in Dehradun and the largest luxury hotel in the state of Uttarakhand.