Education
Success mantras being shared in Acharyakulam's Medha Mahotsav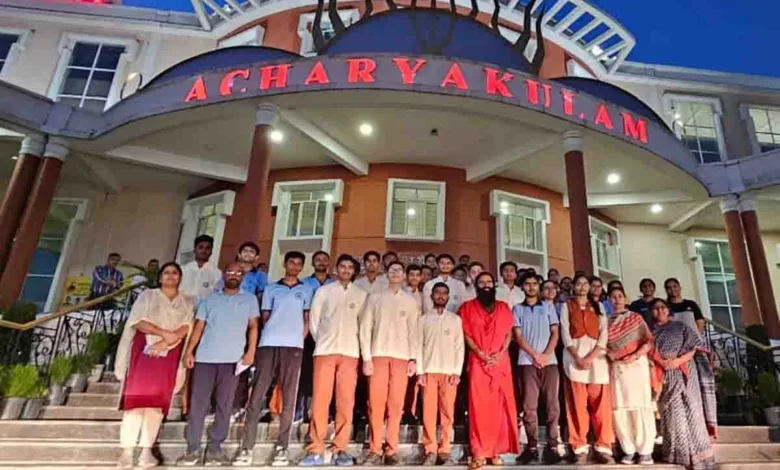 Wednesday, 17 May 2023 | PNS | DEHRADUN
Students of the Acharyakulam residential school who performed well in the CBSE class X and XII examinations are sharing their mantras for success. The school founded by Swami Ramdev and Acharya Balkrishna achieved a 100 per cent result in the CBSE examinations.
As part of Medha Mahotsav on Tuesday, the school topper Raghav Gupta shared his preparation plan with Patanjali Career Academy which impressed the faculty members of the school, the academy and the students. Gupta topped the school by scoring 98.80 per cent in the class XII science stream.
The school average in class X was 87.72 per cent this year with Aditya Khaitan and Swapnil Bharti topping with 98.80 per cent. Vice chairperson Ritambhara Shastri and principal Aradhana Kaul also addressed the gathering and wished the students and faculty members well.