Others
SPIC MACAY founder reaches Doon on cycle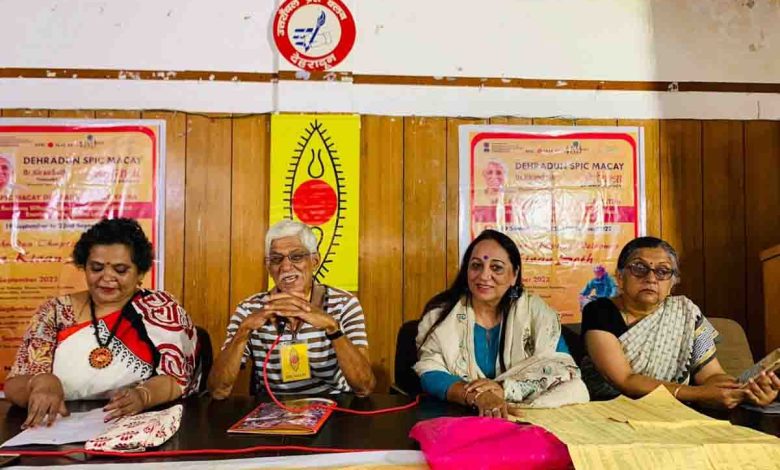 Tuesday, 20 September 2022 | PNS | DEHRADUN
SPIC MACAY's founder and Padma Shri awardee Kiran Seth reached Dehradun on his all-India solo cycle Yatra which commenced from Kashmir on August 15. Addressing the media on Tuesday, Seth said that he has already covered Kashmir, Jammu, Pathankot, Ludhiana, Chandigarh, Ambala, Yamuna Nagar and Saharanpur before arriving in Dehradun on his bicycle.
As a part of the Solo cycle yatra, the 73-year-old will be covering over 200 districts and cities from Kashmir to Kanyakumari. He will also reach out to the children in the rural and urban settings of the country while on his pan-India cycle excursion.
He said, "For this journey, I've bought a simple cycle worth Rs 7,000 which is without any special features like gears or disk brakes. I've spent Rs 500 for necessary gear and I am only carrying three pairs of clothes. By this, I want to spread the message of simple living high thinking by Mahatma Gandhi."
During his stay in the city, Seth is scheduled to address a gathering of students and educators at Doon School, Mussoorie International School, and the staff and probationary officers at Lal Bahadur Shastri National Academy of Administration. He will also have discussions with school and college principals and vice chancellors of universities.