Breaking News
Speaker sticks to her decision of suspending Cong MLAs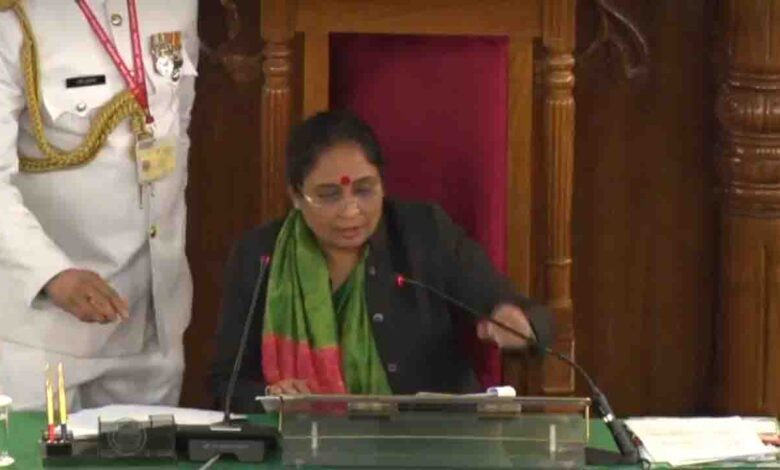 Thursday, 16 March 2023 | PNS | BHARADISAIN
Rejects request of the government to revoke the decision
A day after the suspension of the Congress MLAs for a day, the Vidhan Sabha speaker Ritu Khanduri stood by her decision amid demands for revoking her decision.
Sticking to her stand she said that the decision was taken as per the norms and the behaviour of the legislators was not in accordance with the dignity of the house.
In a dramatic course of events, the Chakrata MLA Pritam Singh raised an issue of order after the end of the question hour on Wednesday in which he claimed that provisions mentioned in the 297 (1) and 293 (3) – A of the rules of procedure and conduct of business in Uttarakhand Legislative Assembly were not followed in the suspension of the Congress legislators. On an emotional note, Singh – a six time MLA- said that the Assembly is the only place where the opposition members can raise their issues and the speaker should provide protection to them.
Interestingly the Vikasnagar MLA and senior BJP leader Munna Singh Chauhan supported the Congress MLAs by requesting the speaker to revoke her decision. The Parliamentary Affairs minister Prem Chand Agarwal also moved a proposal in which he said that suspension of the Congress MLAs should be expunged.
However, the speaker stuck to her stand by stating that the suspension was done in accordance with the section 298 of the rules of procedures and conduct of business in Uttarakhand Legislative Assembly. She eventually rejected the proposal to revoke her decision. It will be recalled that pandemonium started on Tuesday when the Congress MLA from Jaspur Aadesh Chauhan moved a breach of privilege motion against the Udham Singh Nagar senior superintendent of police. However the speaker rejected the motion by stating that the matter is sub judice. This irked the Congress MLAs who raised ruckus in the Assembly. Some of the Congress members climbed on the table of the secretary and tore papers following which the speaker suspended 14 MLAs of Congress party for a day.