State
Son & daughter of Congress MLA join BJP in Haridwar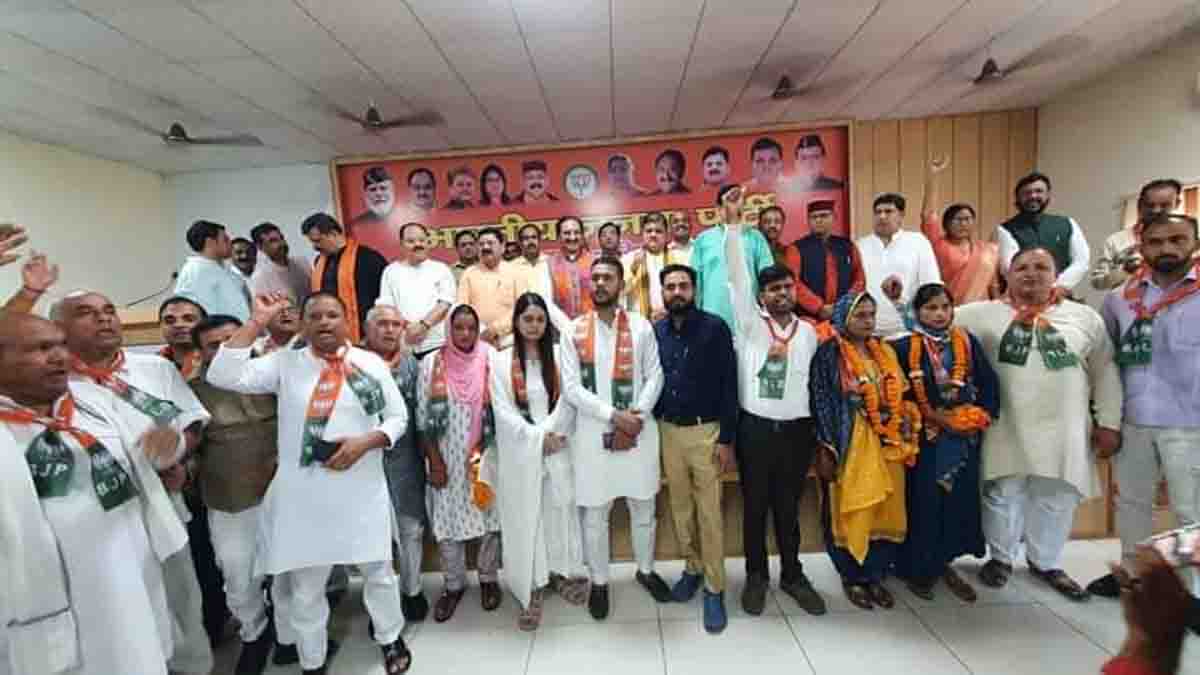 Monday, 03 October | PNS | HARIDWAR
MLA says son joined BJP as he was opposed by Congress leaders during Panchayat polls
The son and daughter of Bhagwanpur MLA Mamta Rakesh of the Congress have joined the Bharatiya Janata Party. The duo joining the party on Sunday along with some of their supporters is believed to be the result of efforts made by the Haridwar MP and former chief minister Ramesh Pokhriyal Nishank. While a number of leaders of the Congress and other parties from Haridwar have been joining the BJP in the past few months with a number of victorious candidates of the Panchayat elections also joining the party, the son and daughter of the Congress MLA joining the BJP is being seen as a major blow to the strength of the Congress in Haridwar.
Congress MLA Mamta Rakesh's son Abhishek Rakesh and daughter Ayushi Rakesh joined the BJP from Bhagwanpur. BJP State president Mahendra Bhatt and Nishank formally inducted the duo into the party at the BJP district office in Jagjeetpur. It is pertinent to mention here that Ayushi Rakesh was recently elected unopposed as a member of block Panchayat. She is also contesting for the post of block chief from Bhagwanpur. MLA Adesh Chauhan and other party office bearers were also present on the occasion. After winning 14 out of 44 seats in the district Panchayat, the BJP has managed to further strengthen its position with 14 victorious candidates also joining the party after the Panchayat elections in Haridwar.
Meanwhile, the Congress MLA Mamta Rakesh said that her son is mature enough to take his own decisions. She said that the Congress has ignored his demand during the Panchayat elections and some party leaders had also opposed him. Due to these reasons, he decided to join the BJP. She further stressed that she will remain a loyal soldier of the Congress but as a mother her blessings will accompany her children even though they have now taken a different political path.