Others
Smart classes begin in Police Modern School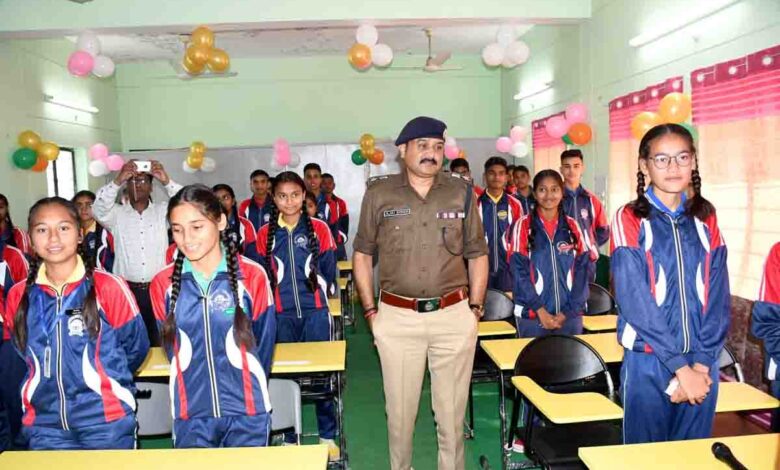 Thursday. 01 December 2022 | PNS | HARIDWAR
Smart classes have been started in the Police Modern School established in the Haridwar police line. Now the school students will also be able to study through the digital medium.
Haridwar senior superintendent of police Ajai Singh visited the school and also sat with the students in a class while informing them about smart classes.Smart panel touch screen projector and furniture for smart classes were provided for the school by B Guard company, Bhagwanpur. After inaugurating the smart class, Singh said that earlier a smart lab was set up in the Police Modern School. More digital classes will be started in the future so that children can get even better education, he added.
The school teachers and students are also excited about the introduction of smart classes in the school.School teacher Meenakshi said that with the introduction of smart class, children will be able to study well and benefit more from the classes. This will also enable the students to score better in competitive exams in the future, she opined.