State
Slow pace of vaccination causes concern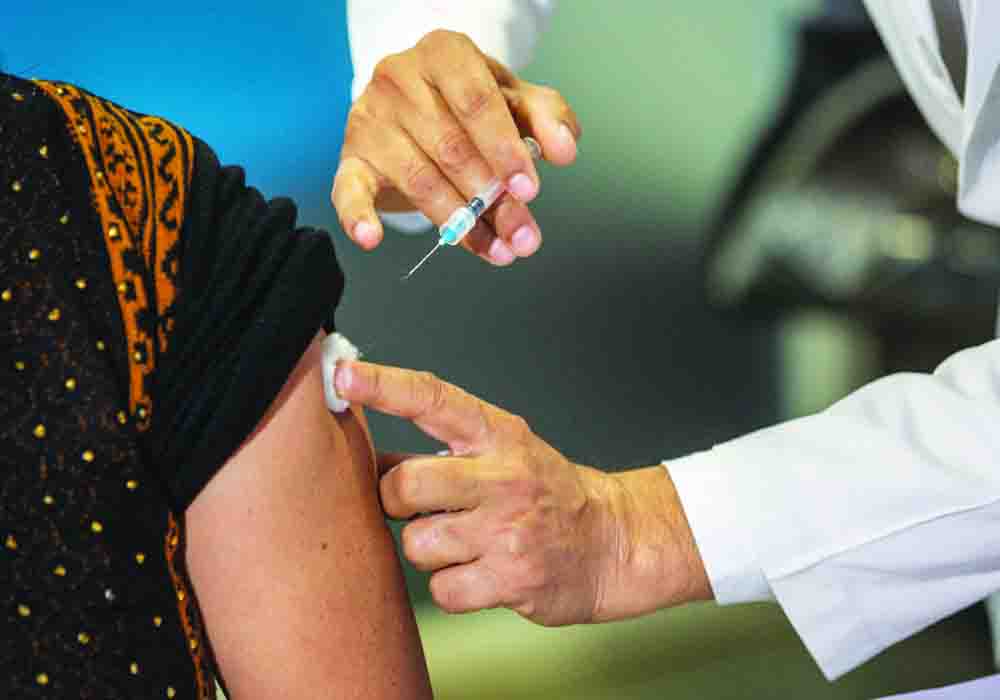 Monday, 25 October 2021 | PNS | Dehradun
Vaccination numbers showing declining trend in last one month
Even as the country is celebrating the unique feat of administering 100 crore doses of Covid-19 vaccine and the chief minister Pushkar Singh Dhami is stressing on completing the vaccination ( both doses) of entire 18 plus population before end of this year, the pace of vaccination in Uttarakhand has dropped significantly.
In the last ten days (October 13 to 22 October) only 2, 42,612 doses of vaccines were administered which has increased the per day target of vaccination. The department would now have to administer 71,267 vaccines in a day to achieve the target of 100 per cent vaccination till December 31. Releasing the 11th edition of the vaccine meter, the founder of Social Development for Communities (SDC) foundation, Anoop Nautiyal said that the pace of vaccination has slowed down in the last 30 days. He informed that maximum doses of vaccine were administered during August 4 to August 13 when 9,44,518 doses were given. He said that a total of 1,10,42,697 doses ( 74,48,373 people- first dose; 35,94,324 people – both doses) have been administered till October 23 this year. As per the data of state health department a total of 80,50,684 people are needed to be vaccinated in the state which means that the department has a target of 1,61,01,368 vaccine shots.
Nautiyal said that with barely 70 days left, the authorities need to administer 50 lakh doses. He said that the recent heavy rains could be one of the reasons for the slackening of the pace of vaccination. Nautiyal said that the state government and health department should collaborate closely and take up the drive in mission mode to ensure that the vaccination target is achieved on time.