Others
Shri Venkateshwara marks Modi's birthday with international Kavi Sammelan & social service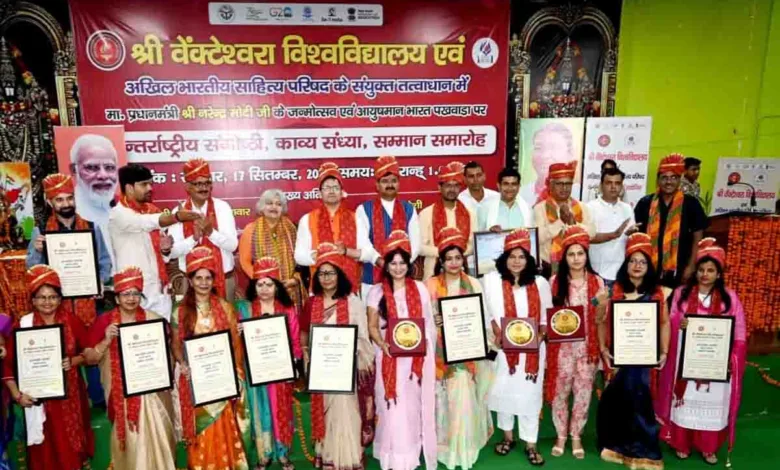 Monday, 18 September 2023 | PNS | DEHRADUN
The Shri Venkateshwara University celebrated Prime Minister Narendra Modi's birthday with an international Kavi Sammelan and other activities.
According to the university, a hawan was organised and a 73 kilogrammes cake was also cut on the occasion. About 200 poets and writers from across the nation and eight countries also participated in the event.
The Shri Venkateshwara group chairman Sudhir Giri said that doctors and medical students of the group provided free treatment, distributed medicines, fruits and health kits in villages to mark the PM's birthday.