State
Separate accidents claim two lives in mountainous districts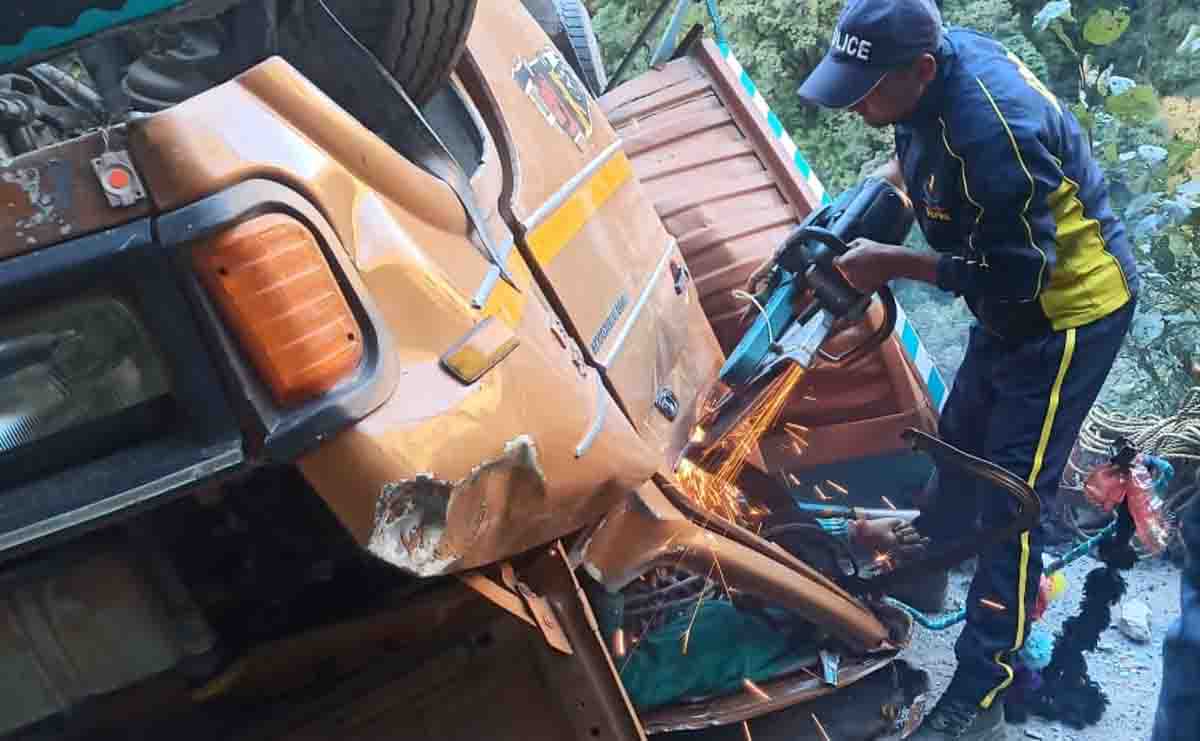 Thursday, 24 November 2022 | PNS | Dehradun
The ongoing spate of road accidents continued in mountainous districts of Uttarakhand with the deaths of two people in two separate but severe road accidents in Rudraprayag and Bageshwar on Wednesday. The police informed that 35-year-old Mithilesh, a local of Kameda Trijuginaraan village in Rudraprayag , was on his way to Sonprayag early Wednesday morning in his vehicle when it crashed and fell down the hilly road.
The accident was so severe that the victim died at the spot and his dead body got trapped inside the vehicle. The State Disaster Response Force (SDRF) was called by the local police that had to use machines to retrieve the body from inside the vehicle. In another accident, a car carrying a 60-year-old woman named Kunti Devi along with her son Harish Pandey (28) who was driving fell into a 250-metre deep gorge near Ghingartola in Bageshwar late Tuesday night.
According to the police, the accident was noticed by some villagers who called the police at the accident spot. When the police arrived, the mother was found dead at the spot and the son sustained serious injuries. He was immediately taken to the hospital for treatment. The police in both cases have stated that the respective drivers allegedly lost control of the vehicles that caused the accident.