State
SDRF rescues people stranded in Pithoragarh landslide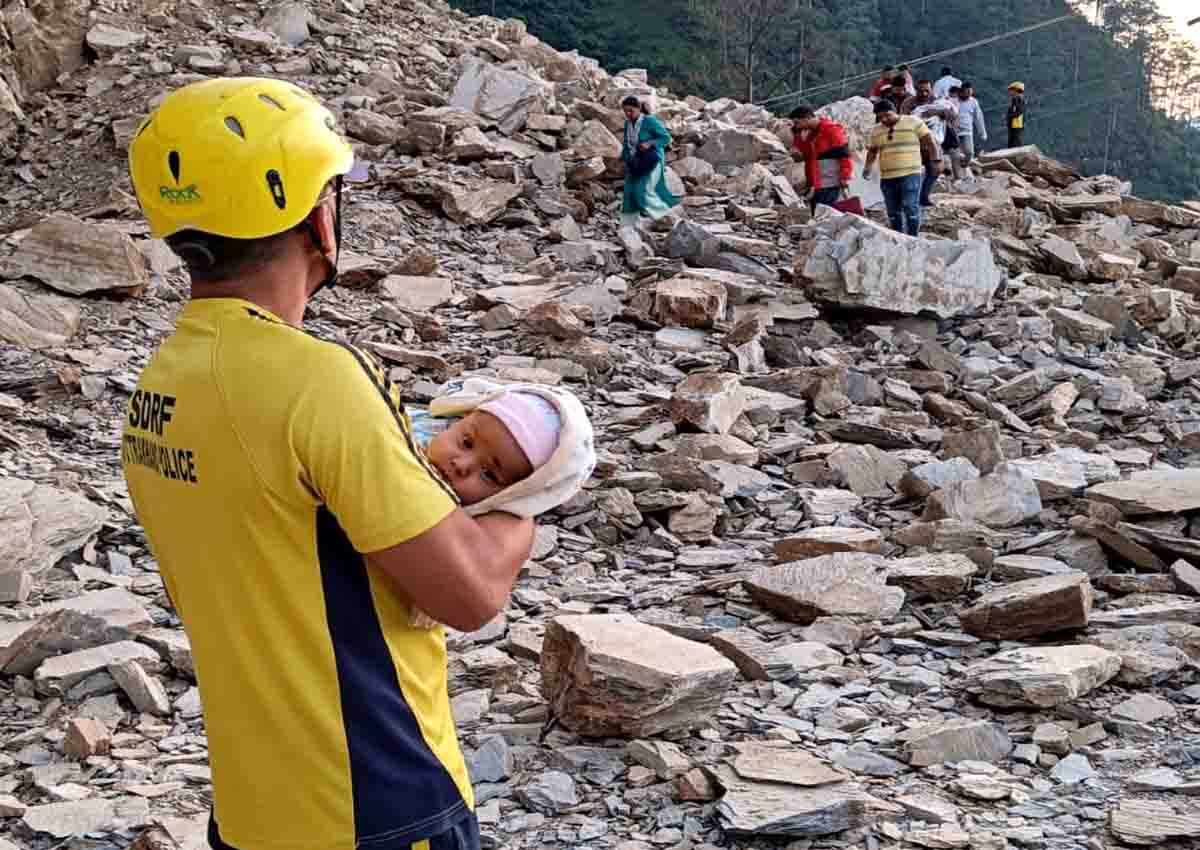 Thursday, 29 September 2022 | PNS | DEHRADUN
The State Disaster Task Force (SDRF) rescued hundreds of stranded people on Wednesday in Pithoragarh district from a road near Gurna Mata temple that was blocked due to debris accumulated there after a landslide.
The district disaster management office (DDMO) of Pithoragarh approached the SDRF team to carry out rescue operations on Wednesday after getting information of hundreds of people including young children, women and senior citizens stranded on the route near Gurna Mata Mandir. The SDRF team led by sub inspector Manohar Kanyal reached the spot and found out that the main road had been completely destroyed.
The officials informed that the road has been awfully damaged which made it quite difficult for hundreds of people to cross the road even by foot. The rescue team selected an alternate route and helped the stranded people to cross the route with full safety. The officials said that it took considerable time to help the stranded people to cross the road as most of them included young children and senior citizens but everyone was finally sent to their way after the successful rescue operation.