Others
RTO Sunil Sharma transferred against rules: Dandriyal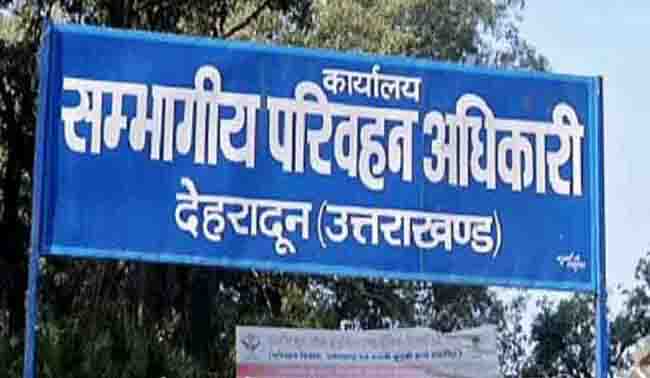 Tuesday, 19 September 2023 | PNS | DEHRADUN
 City bus union president Vijay Vardhan Dandriyal has claimed that the transfer of Dehradun regional transport officer (Administration) Sunil Sharma from the post of RTO (Enforcement) to the present post was done against the rules. He said that as per the information received under the Right to Information (RTI) Act, Sharma was transferred from Pauri to the post of RTO Dehradun (Enforcement) on November 25, 2021.
However, on October 25, 2022, he was transferred to the post of RTO (Administration) within a year even though the committee constituted to transfer the officials recommended the then RTO of Almora Shailesh Tiwari to be suitable for the same post. "Despite possessing all qualifications and having all the support he required officially, Tiwari was given the position of RTO (Enforcement) and Sharma was transferred to  RTO (Administration). A senior official concerned said at that time that the decision was taken considering public interest which appears to be false," claimed Dandriyal.
He said that according to the rules of the Legislative and Parliamentary Affairs department, there is a clear provision that if any change is required in the specific circumstances, members will be appointed by the committee constituted under the chairmanship of the chief secretary to consider such changes. However, no such thing was done in this case. The transfer was clearly done against the rules and policies of the government and still, no action has been taken against Sharma, said Dandriyal. He claimed that no action in the matter despite having several proofs showing corrupt officials are involved in the matter.