Breaking News
Rs 12,500 crore agreements signed during Dhami's Britain tour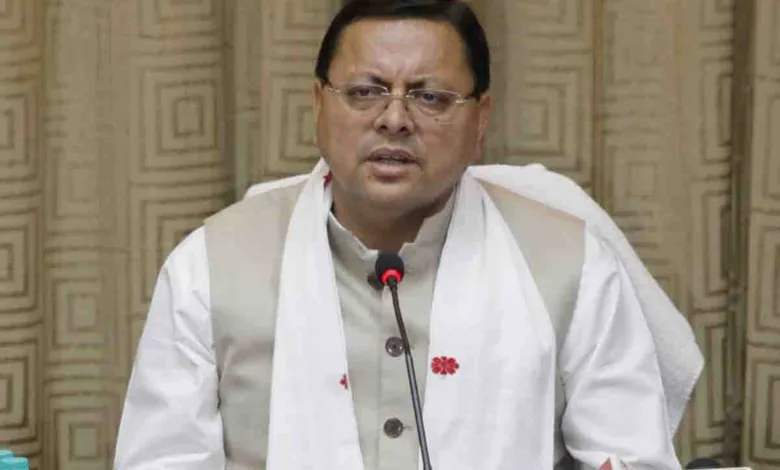 Saturday, 30 September 2023 | PNS | DEHRADUN
Chief minister Pushkar Singh Dhami's Britain tour has been successful with the State government signing memoranda of understanding with various companies for investments amounting to Rs 12,500 crore. During an interaction between the British tourism minister and Dhami an agreement was also reached for a work plan to increase the flow of tourists between Uttarakhand and Britain. The CM said this while interacting with media persons in New Delhi after his return to India on Friday.
Returning from his four-day tour of Britain, the chief minister informed the media that during various meetings held there, agreements were signed for investments amounting to about Rs 12,500 crore in Uttarakhand. He said that an Uttarakhand non-resident cell will be established in the CM office for ensuring better coordination between non-resident Uttarakhandis and the State government and for prompt action on their investment proposals. In a meeting with the tourism minister of Britain, an agreement was also reached upon to prepare a work plan for increasing the flow of tourists between Uttarakhand and Britain. Dhami said that he was touched by the manner in which Uttarakhand-origin people welcomed him in a traditional manner with folk instruments on his arrival at Heathrow airport on September 25. They had also organised a cultural evening which made one feel as if one was in Uttarakhand instead of London, said the CM.
Elaborating on the agreements reached during his tour, Dhami said that an MoU worth Rs 2,000 crore was signed with the Poma Group of France for connecting tourist spots and remote areas with ropeway in Uttarakhand. The group also presented a proposal for checking possibilities of establishing the nation's first ropeway manufacturing park in the State. Later, in a meeting held at the Indian embassy with those involved in various tourism related activities talks were held on boosting tourism activities in Uttarakhand and information was provided about the State's new tourism policy. After this, an MoU worth Rs 4,800 crore was signed with the KN Group of America for developing cable car service in various places and developing winter sports destinations in Auli, Dayara Bugyla and Munsyari. In a meeting with the lord mayor of the British parliament and Birmingham university chancellor Karan Bilimoria discussions were held on the subject of investment in the sphere of education in Uttarakhand. He agreed to develop a centre of excellence in the State. The CM further informed that interactions were held with 80 delegations of various companies for investment in Uttarakhand in which proposals worth Rs 1,250 crore were signed in London.
In Birmingham, meetings were held with 250 delegations of various companies in which investment proposals worth Rs 1,500 crore were signed. Later in a meeting with representatives of various industrial groups working in Britain, MoUs worth Rs 3,300 crore in the tourism and manufacturing sectors were signed. The CM said that in a meeting with officials of the German embassy, discussions were held on the subject of Germany assisting Uttarakhand for technical education and skill development in addition to inviting skilled workers from India to Germany.