State
Rs 100 crore poultry valley project launched in U'khand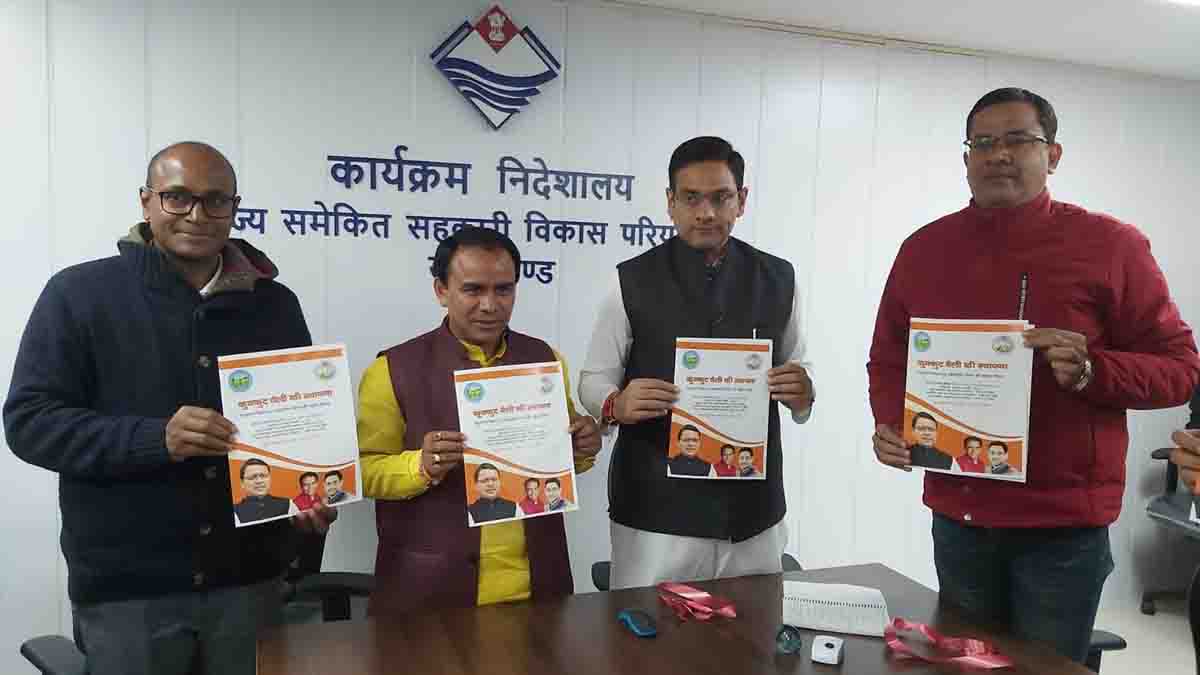 Friday, 02 December 2022 | PNS | DEHRADUN
With an objective to provide impetus to poultry farming in Uttarakhand, the State government launched the ambitious poultry valley project on Thursday. The Rs 100 crore project was launched jointly by the Cooperatives minister Dhan Singh Rawat and Animal Husbandry minister Saurabh Bahuguna here on Thursday.
Speaking on the occasion, Rawat said that the poultry valley would be developed on a cluster basis under which the villages and areas having high potential would be identified. He explained that the cluster based approach would help in fulfilling the concepts of economics such as demand and supply and marketing of goods. He opined that the project would help in understanding and sharing the mechanism of community participation. The minister averred that the unorganised poultry sector would be organised and it would be made a steady source of income for farmers. The minister claimed that the projects of his department have helped in doubling the income of farmers in the last three years.
He said that a total of 6.50 lakh people were given interest free loans under Pandit Deendayal Upadhyaya cooperative welfare scheme and time has arrived to double the income of poultry farmers now. He said that poultry products are supplied to the State from Najibabad and Bijnor and now with the help of new project assistance would be provided to the poultry farmers of the State. He said that the scheme was successful in Chakrata and now it would be implemented in the entire State.
The Animal Husbandry minister Saurabh Bahuguna said that the project would help in creating new employment opportunities and strengthen the youth and the women. He opined that the scheme would also reduce migration. The minister expressed happiness that the Animal Husbandry and Cooperative departments are working in tandem to achieve the target of doubling the income of the farmers. He asked the officers to ensure that the project is successfully implemented on ground.
The Cooperative and Animal Husbandry secretary BVRC Purushottam said that a target of 5,000 beneficiaries under the project has been taken from 2022 to 2025. He said that the Animal Husbandry department has provided a grant of Rs nine crore, interest free loan of Rs 79.63 crore by the Cooperative department and the State integrated cooperative development project has kept a provision of Rs 15 crore for the project. Purushottam said that for the first time in the State two departments are involved in a scheme of such dimension.
The nodal officer of State integrated cooperative development project Anand Shukla gave a presentation on the poultry valley scheme.