Crime
Retired teacher arrested in Patwari examination paper leak case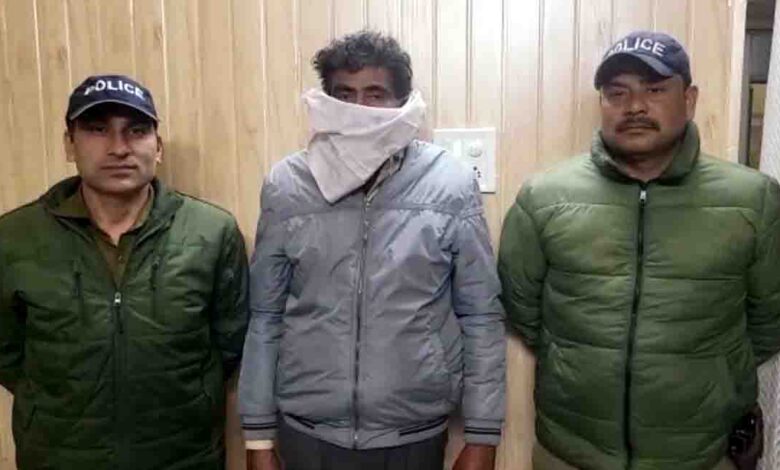 Saturday, 28 January 2023 | PNS | DEHRADUN
The Special Investigation Team (SIT) arrested a retired teacher Abhayram from Haridwar on Thursday as the 12th accused in the Lekhpal-Patwari examination paper leak case. The accused Abhayram along with other accused Rajpal and Sanjeev Dubey allegedly determined charges to sell examination papers and collected payment from more than half a dozen candidates.
The senior superintendent of police of Haridwar, Ajai Singh, who is monitoring the SIT formed to probe the irregularities in the Lekhpal-Patwari examination held on January 8, said that Abhayram along with the two main accused Rajpal and Sanjeev Dubey recovered hefty amount from over half a dozen candidates for leaked examination paper. These candidates were also later brought to a resort in the Biharigarh area of Haridwar to allegedly solve the question paper, said the SSP. He said that the SIT has also recovered Rs two lakh from Abhayram besides some cheques allegedly taken from candidates as a security. Also, the police are also collecting evidence to identify and locate candidates who bought the examination paper and were brought to the resort, added Singh. 
The SIT has so far arrested a total of 12 accused in the case and imposed the Gangster Act on eight accused arrested. These 12 accused are UKPSC section officer Sanjeev Chaturvedi and his wife Ritu Chaturvedi, Sanjeev Dubey, Manish Kumar, Pramod Kumar, Rajpal, Ramkumar, Sonu, Deepak, Saurabh and Abhayram. The SSP said that the SIT is collecting concrete evidence and will soon arrest all the accused involved in the paper leak case. The Uttarakhand police constituted SIT to investigate irregularities in the Lekhpal-Patwari examination held on January 8 under  Uttarakhand Public Service Commission (UKPSC). The investigation was initially conducted by the Special Task Force (STF) but the state government ordered the formation of an SIT to probe the matter after receiving backlash for yet another recruitment scam in the State.