Others
Religious fraternity irked by Gujarat incident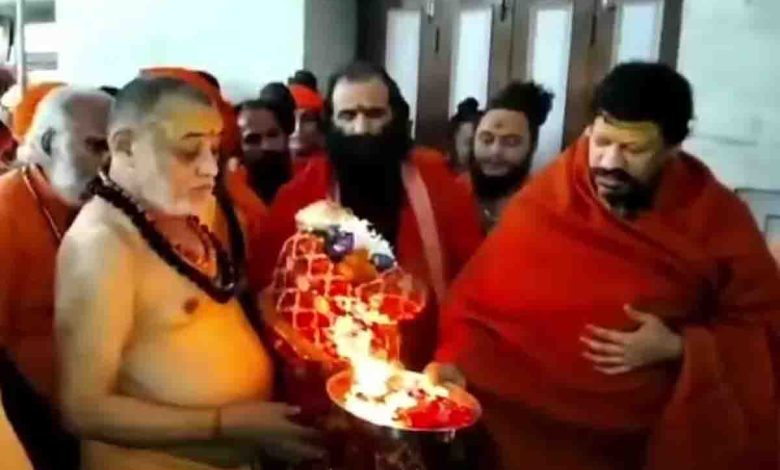 Tuesday, 04 October 2022 | PNS | HARIDWAR
Members of the religious fraternity here have expressed dissatisfaction at some members of the Muslim community allegedly entering Garba venues while concealing their identity in Ahmedabad, Gujarat during the ongoing Navratri festivities. Demanding strict action against such persons, they have also appealed to the members of the community that they should first accept the Hindu faith before attending the religious festivals of the community.
Shankaracharya Rajarajeshwaram said that fanatics following a particular faith have resulted in that religion being associated with terrorism across the world. People of a particular community are concealing their true identity and also selling Prasad at pilgrimage centres in Uttarakhand while wearing saffron clothes. Youths of the community hiding their identity and entering Garba venues in Gujarat is a cause for concern, he added.
Akhil Bharatiya Akhada Parishad president Mahant Ravindra Puri also echoed similar thoughts and said that there should be belief in the religion and respect for deities in people attending religious events like Garba. Entering the Garba while concealing identity is controversial and unfair at a time when the Popular Front of India has been banned by the government for its anti-national activities, he added.
Acharya Mahamandaleshwar Kailashanand Giri of Niranjani Akhada said that the Central or State government should investigate such people who are hiding their identity.