Spirituality
Religion links people & builds personality- Devendra Das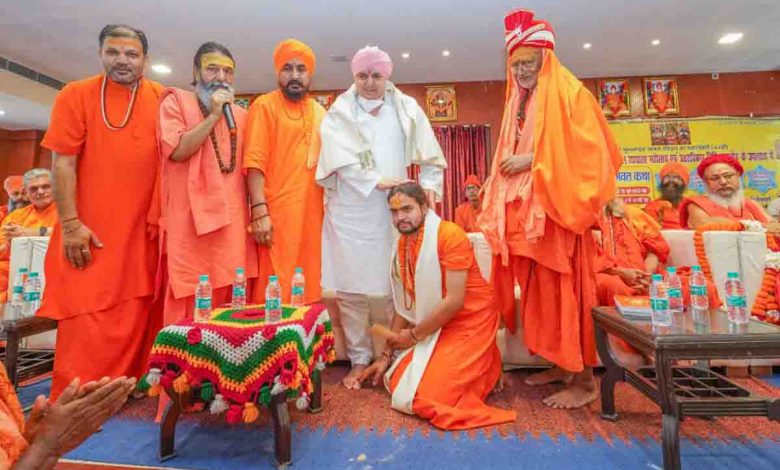 Sunday, 03 July 2022 | PNS | Dehradun
Religion attaches a person to another and builds personality. The young generation must inculcate in themselves the teachings of the ascetics and the message of Indian culture. The biographies of the great philosophers and philanthropists must be combined with advances in science, technology and new innovation which will lead to the welfare of the human race.
Mahant Devendra Das of Shri Darbar Sahib said this while speaking at a meeting of the religious fraternity in Shri Gurumandal Ashram, Haridwar. Earlier, Mahamandeleshwar of Shri Gurumandal Ashram, Mahant Bhagwat Swaroop declared Shiv Swaroop as his successor.
The ascetics who attended this programme also enthusiastically participated in the Jagannath Rath Yatra. In his address, Mahant Vishwa Swaroop also praised the contribution of Shri Darbar Sahib and institutions of Shri Guru Ram Rai Education Mission in imparting quality education and healthcare in Uttarakhand.