Crime
Reliance Jewels robbery case: Robbers stayed in a rented room at Selaqui to plan robbery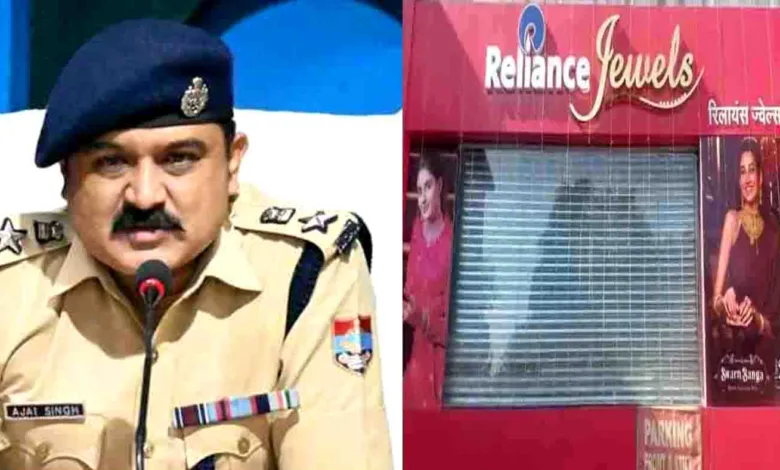 Tuesday, 21 November 2023 | PNS | DEHRADUN
The police investigation in the Reliance Jewels showroom robbery case has revealed that robbers had stayed in a rented room in the Selaqui area in September. They had reportedly stayed there to conduct a recce of the showroom and the nearby area to make a plan for the robbery, said the senior superintendent of the police Ajai Singh.
The culprits allegedly robbed jewellery worth more than Rs 10 crore on November 9. He said that it was revealed during the investigation that the main accused Prince had allegedly stayed with his associates in a rented room at Banjara Gali Tirahe in the Selaqui area about 45 days before committing the robbery. The SSP said that a local Satish Kumar, resident of Banjara Gali informed the police that around September 15 or 16, a young man came to his house to get information about the room on rent from his wife Poonam. He said that they fixed the rent Rs 12,000 per month and on September 17, five men came to stay at his house. They told the landlord that they work in a fast food restaurant in the Clock Tower area.
Kumar said that he had to go to Chandigarh for his mother's treatment after a few days and during this time, the said men left the room without saying anything and paid only Rs 6,000 as the rent. The SSP said that the police showed the video footage of the accused obtained from the showroom and Haridwar guest house where they had stayed. The landlord recognised the robbers and confirmed that Prince, Vikram and other unidentified accused were staying at his house on rent. Singh said that Dehradun police are putting in all efforts into nabbing the robbers and have gathered crucial evidence in the case from the district as well as from the cities of the country. The police teams are still investigating in other states and the culprits will be put behind bars soon, he added.