Others
Rajiv Gandhi initiated process of women reservations: Priyanka Singh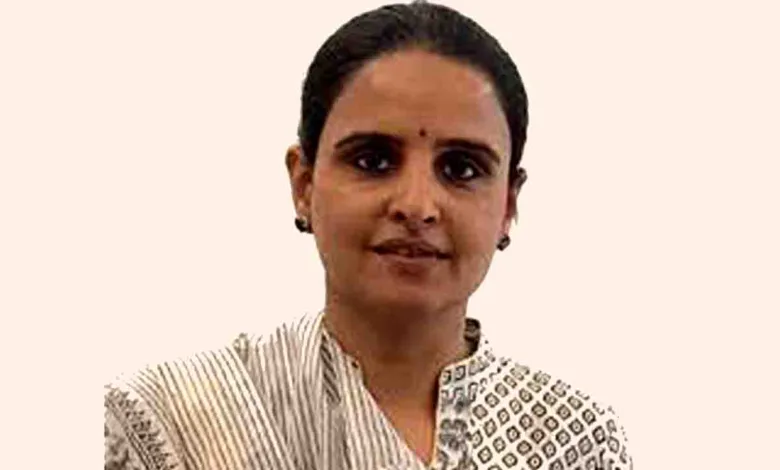 Tuesday, 26 SEPTEMBER 2023 | PNS | DEHRADUN
The spokesperson of the All India Mahila Congress Priyanka Singh said on Monday that former Prime Minister Rajiv Gandhi initiated the process of granting 33 per cent reservation to women in the Panchayati Raj institutions of the country. She said that 15 lakh women are representing the Panchayati Raj bodies in the country and this has happened due to the foresight of Rajiv Gandhi. Addressing the media at the Congress Bhawan here on Monday, she said in December 1992, the government headed by the then Prime Minister PV Narsimha Rao tabled the constitution amendment bill for granting 33 per cent reservation to women in Panchayats and municipal bodies. Both the bills were passed by both houses of the parliament and became law. Singh recalled that when the Congress tabled the bill for women reservation the top leaders of BJP including former PM Atal Bihari Vajpayee, Lal Krishna Advani, Yashwant Singh and Ram Jethmalani voted against it.
She said that the Women's Reservation bill was placed and passed by the Rajya Sabha by the UPA government headed by PM Manmohan Singh. The bill had the provision of making 33 per cent seats in Lok Sabha and the Vidhan Sabhas reserved for women. It had sub-quota for SC and STs and it was passed by the Rajya Sabha on March 9, 2010. However in absence of consensus it was not passed by the Lok Sabha.
The Congress spokesperson said that the Congress party has always supported the women reservation. On March 8, 2016 the former President of Congress party Sonia Gandhi had demanded that the women reservation bill should be passed by Lok Sabha on the occasion of International Women's day. Singh said that Sonia Gandhi wrote a letter to PM Modi in 2017 in which she said that the BJP should take advantage of its majority and get the WRB passed from the Lok Sabha. The Congress leader added that former Congress President Rahul Gandhi has always raised his voice in support of women reservation.
Singh said that in the last nine and half years the BJP could not get the WRB passed and now it has placed riders of census and delimitation.