State
Rain and snowfall forecast across State today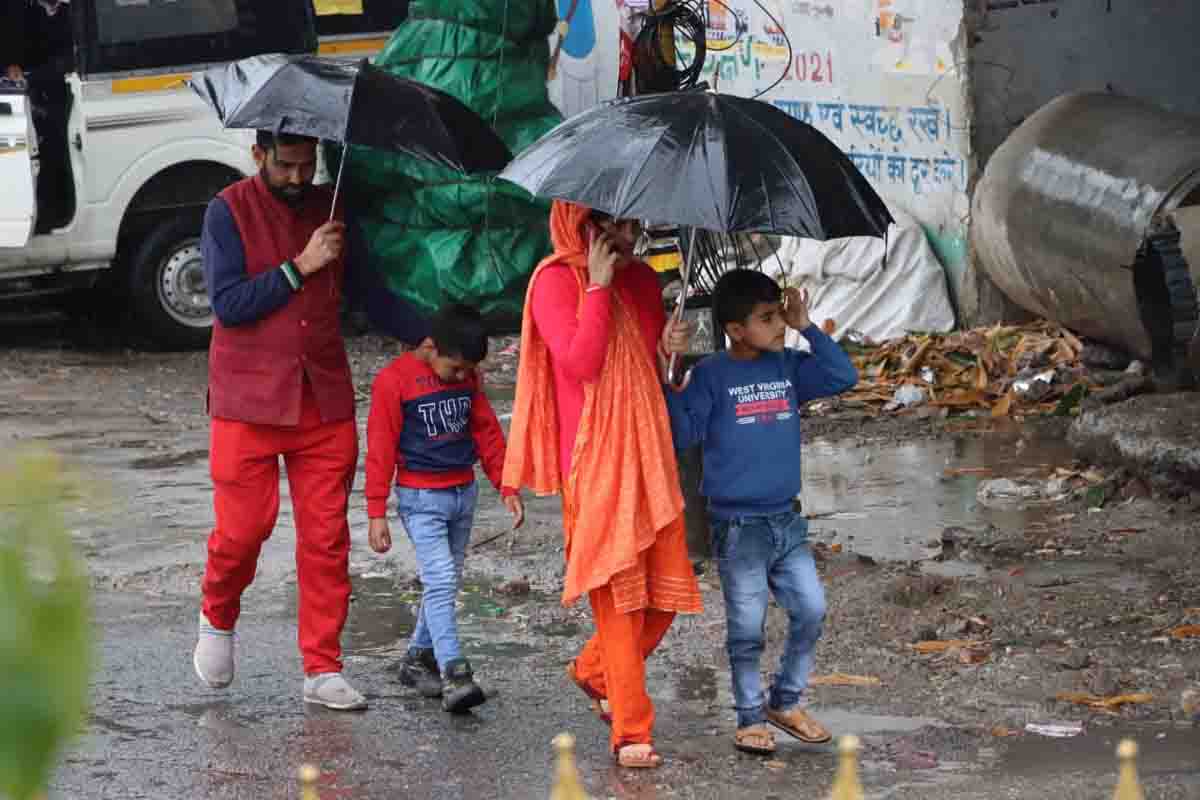 Sunday, 19 March 2023 | PNS | DEHRADUN
Maximum & minimum temperatures drop by 7 °C in Dehradun following rain
Rains and snowfall across the State have brought down the temperatures considerably. The weather is likely to remain similar in the coming days with the State meteorological centre issuing a warning (watch) regarding the possibility of heavy rainfall likely to occur at isolated places in Pauri district on Sunday. Further, thunderstorms accompanied with lightning/hail are likely to occur at isolated places in the districts today. Apart from this, light to moderate rain/ thunderstorm/ snowfall are very likely to occur at a few places in the districts of the State today. Snowfall is likely to occur at places situated at altitudes of 3,000 metres and above.
The provisional State capital Dehradun is forecast to experience light to moderate rain/thunderstorm with the maximum and minimum temperatures likely to be about 24 degrees Celsius and 15 degrees Celsius respectively on Sunday.
Meanwhile, Dehradun experienced a long spell of rain from Friday evening till Saturday afternoon. Various other places in the State also experienced similar weather. The rain brought down the temperatures considerably with the maximum and minimum temperatures in Dehradun dropping by seven degrees Celsius. The maximum and minimum temperatures recorded in various places of the State on Saturday were 20.2 degrees Celsius and 14.4 degrees Celsius respectively in Dehradun, 23.8 degrees Celsius and 13.5 degrees Celsius in Pantnagar, 11.3 degrees Celsius and 5.3 degrees Celsius in Mukteshwar and 11.4 degrees Celsius and 6.8 degrees Celsius respectively in New Tehri. Light to moderate rain was reported in various places in the State with 40.5 millimetres being recorded in Kotdwar, 36.5 millimetres in Yamkeshwar, 17 millimetres in Nainidanda, 16.5 millimetres in Chaukhutiya, 13 millimetres in Chakrata, 12.5 millimetres in Dwarahat, eight millimetres in Dhanaulti, seven millimetres in Mussoorie and 5.2 millimetres in Dehradun.