Others
Public awareness & government accountability vital for ensuring road safety: Experts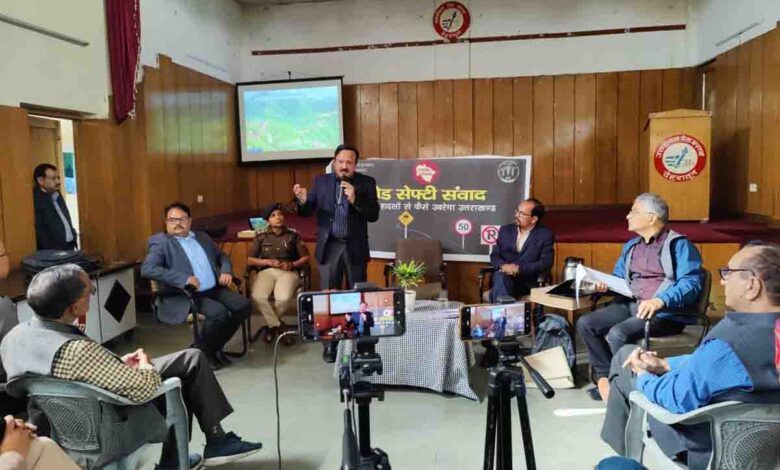 Monday, 28 November 2022 | PNS | DEHRADUN
Road accidents in Uttarakhand are almost two times more fatal than road accidents in the country. Therefore, for the prevention of road accidents in the state, serious efforts are needed at the government level along with widespread public awareness. These views were expressed by experts and other participants in a road safety dialogue organized jointly by SDC Foundation, Uttarakhand Dialogue, and Sardar Bhagwan Singh University on Sunday.
Noted neurosurgeon Dr. Mahesh Kuriyal said that 80 percent of road accidents and 80 percent of deaths can be prevented if people become responsible for their safety on the roads. For this, along with strict adherence to traffic rules, there is a need to improve behavior regarding aspects like helmets, seatbelts, and Overspeed. India has one percent of the world's vehicles but accounts for about 10 percent of the world's road accidents. This is a particularly big challenge for Uttarakhand, he said.
Founder of SDC Foundation, Anoop Nautiyal said that along with people's behavior and observance of traffic rules, there is a need to make the government machinery accountable on the issue of road safety. Lack of public transport in mountainous and rural areas is also a major reason behind accidents due to overloading in Uttarakhand. It is the responsibility of the government to fix this. Every year about one thousand people die in road accidents in the State but the government is not able to move ahead beyond sympathy, compensation, and ordering an investigation. On this issue, the State government should launch a mission like Tamil Nadu by taking all the departments concerned and citizens together, so that these accidents can be reduced, said Nautiyal.
Sharing her experiences about road accidents, State Disaster Response Force public relations officer, inspector Lalita Negi said that efforts are being made at the government level to raise awareness on following traffic rules, not driving after drinking alcohol, and other aspects. The efforts of the administration will be successful only with public participation on this issue, she stressed.
Giving the example of his college, the principal of Chaman Lal (PG) College, Sushil Upadhyay suggested that if students are not allowed to enter colleges without helmets and driving licenses in the entire State, it can also make a difference. He also described the lack of means of transport and bad roads in rural areas as a big challenge in preventing road accidents.
Uttarakhand Dialogue founder Ajit Singh said that the way the number of passengers is increasing in Uttarakhand, a load of vehicles on the roads is increasing. But correspondingly, the issue of road safety does not appear in the priorities of the government.
Participating in the road safety dialogue, Rajesh Dobriyal raised the question of the non-appearance of investigation reports after road accidents, while Jagmohan Mehndiratta raised the issue of political interference in the implementation of traffic rules. Other members of the public also expressed their views in the interaction.