State
Preserve tribal knowledge and culture – Governor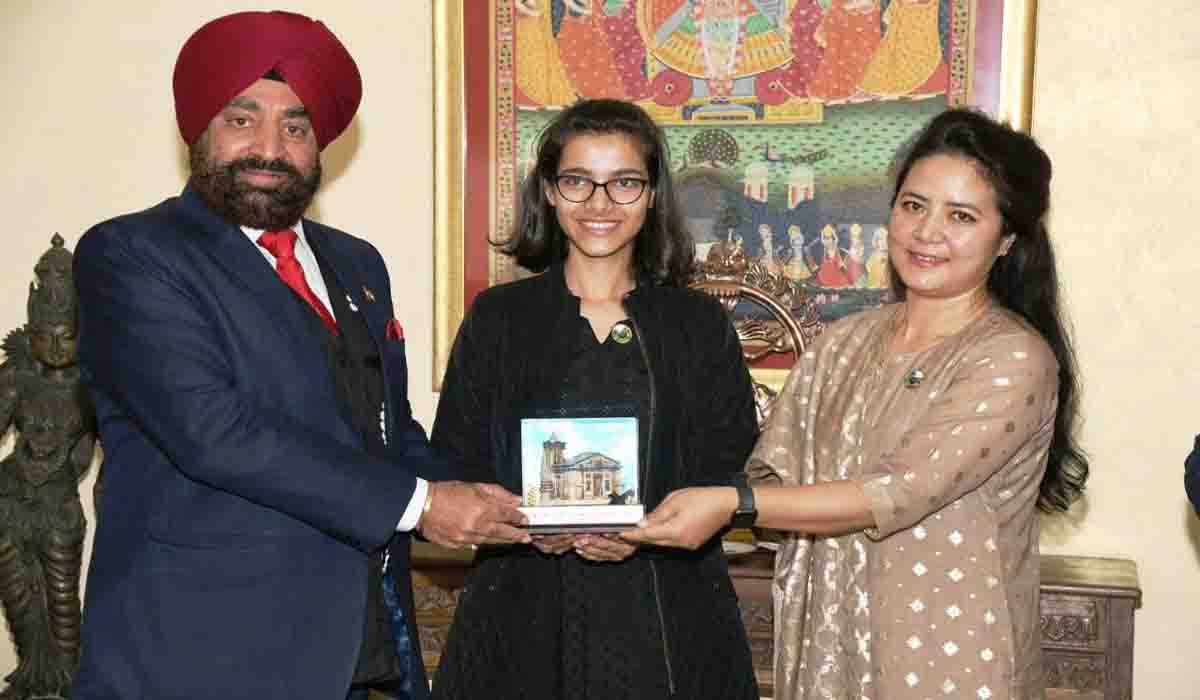 Tuesday, 16 November 2021 | PNS | Dehradun
The governor of Uttarakhand Lieutenant General (Retd) Gurmit Singh has called upon the youth of tribal areas of the state to do branding, imaging and marketing of their culture, products and crafts through social media and mass media. He opined that the tribal areas of Uttarakhand especially where Bhotia, Tharu, Buxa, Jaunsari people live can be established as a major hub of cultural tourism. He was speaking on the occasion of a programme organised to mark the National Tribal day at Raj Bhawan on Monday. In the programme, the governor felicitated the Principal, Vice Principal and students of Eklavya Model Residential School, Kalsi and Dehradun.
The governor said that research should be done in universities on the indigenous knowledge and experiences of the tribal communities of the state. "The new generation should know the history, culture, arts and life of the tribal communities. The local knowledge and experience of the tribal communities is a heritage. The eco-friendly traditions of tribal communities are exemplary all over the world today. Rural genius and local knowledge of tribal communities and rural people is an invaluable heritage. We need to preserve it and learn from it,'' he said.
The governor added that the birth anniversary of Birsa Munda is being celebrated as Tribal Pride Day. He fought with the British Empire for the glory of the tribal society in the challenging times of 1875 and attained martyrdom.
The Principal of Eklavya Model Residential School, Kalsi, Girish Chandra Badoni, Vice-Principal Sudha Painyuli and students of this school were honoured in the programme. The Governor also felicitated, Premchand Sharma, a resident of Jaunsar region, who was recently awarded Padmashree.