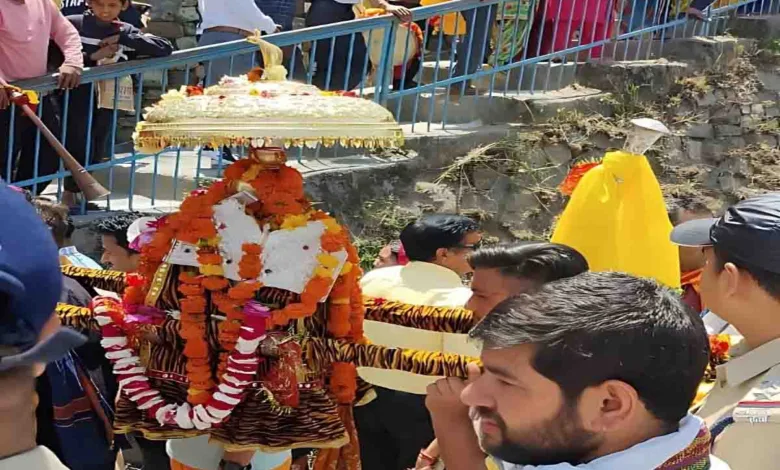 Thursday, 18 May 2023 | PNS | JOSHIMATH
The portals of the Lord Rudranath considered as the fourth Kedar would open for pilgrims on May 20. On Wednesday the palanquin carrying the idol of the Lord started its journey from the winter abode of Gopinath temple in Gopeshwar in Chamoli district.
The idol of the Lord Rudranath was covered with flowers and jewellery and the artists playing traditional musical instruments accompanied the palanquin. Hundreds of the devotees of the Lord Shiva also accompanied the idol of the Lord in its journey to the Rudranath. The procession would take a night halt at Livinthee Buggyal and reach Rudranath on May 18. The portals of the temple would open on May 20.