Breaking News
Police to act against those trying to disrupt communal harmony in Uttarkashi: DGP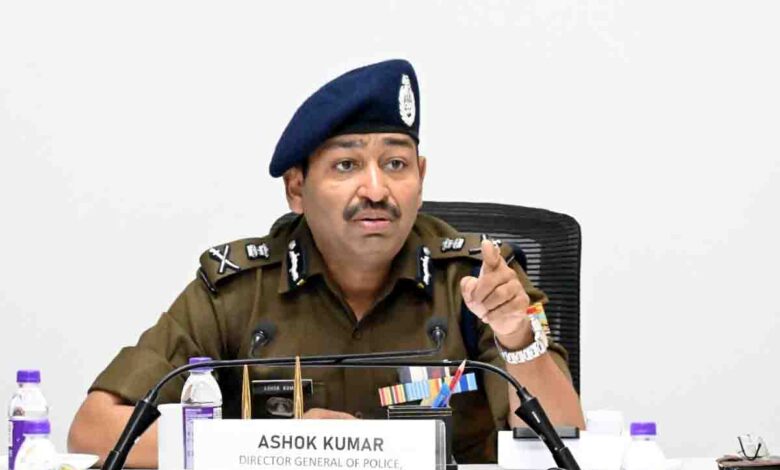 Wednesday, 07 June 2023 | PNS | DEHRADUN
'Vacate shop' posters removed by police following protests against 'love Jihad' in Purola
Police will take strict action against anti-social elements trying to disrupt communal harmony and disturb law and order in Uttarkashi's Purola, said the director general of police Ashok Kumar to The Pioneer. He stated this after some unknown persons put up 'vacate shop' posters in Purola outside many shops owned by members of a minority community. This is being considered a part of the ongoing protest of locals over a recent abduction attempt of a local minor girl by two men named Ubaid Khan (24) and Jitendra Saini (23).
The locals have accused traders from outside the State, especially those belonging to a minority community, of allegedly assuming fake identities to trap young women. The posters seen in the area stated, "Love Jihadis are hereby informed to vacate their shops before the Mahapanchayat to be held on June 15." The posters further state that if they (the minor community) do not follow it, then it all depends on time. Besides this, many shops remained closed on Tuesday too and many shopkeepers belonging to a minority community reportedly left the area too considering the tension in Purola. Talking about the issue, the DGP said that the police have been directed to take action against the culprits who put up these posters. "
The local police have been directed to take all measures to maintain law and order in the area," added Kumar. The superintendent of police of Uttarkashi, Arpan Yaduvanshi said that some unknown persons pasted those posters in the market area late at night and the police removed them after getting the information. He said that the police are investigating the matter and will act further accordingly. Yaduvanshi further said that he has also increased the number of police personnel in the area during day and night considering the situation in Purola. The police force is fully alert and the situation is under control in the area, added the SP.