Crime
Police probing suicide of assistant professor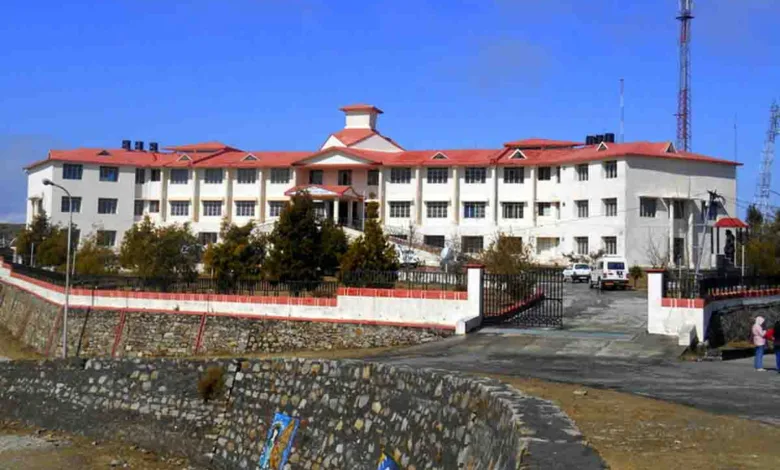 Monday, 29 May 2023 | PNS | PAURI
The police have registered a case, naming two accused faculty members and have started investigation into the suicide committed by Manisha Bhatt, who was an assistant professor at the GB Pant Institute of Engineering and Technology at Ghurdaudi. The Pauri senior superintendent of police Shweta Choubey said that Bhatt jumped into the Alaknanda river in Srinagar on May 25. She was rescued but died later during treatment. Her husband Sandeep Bhatt lodged an FIR in Pauri Kotwali alleging that his wife had committed suicide due to mental harassment by two of her seniors Y Singh and AK Gautam. A police team was formed to investigate the matter.
Bhatt has stated in the report that his wife was appointed as assistant professor in ECE department of the institute in April 2019. At that time Singh was head of the department and is currently the institute director while Gautam is head of the department. He alleged that the two men had mentally tortured her since her appointment. During the pregnancy in 2022-23 she was allegedly that her maternity leave would be granted only if she doesn't ask to appoint an alternate professor in her place and completes her course
. During labour pain, she took casual leave and gave birth to a girl. The maternity leave was later granted and she came to her residence with her newborn girl who later expired. After termination of leave, she reached the institute and learnt that Gautam had removed her name from the attendance register. She was under mental pressure due to this also because her promotion application was not forwarded. She was allegedly told by an accused to either leave the job or commit suicide. She called her husband telling him that Gautam was mentally torturing her, threatening and using abusive language on May 25.
The Korwali police have registered a case against Singh and Gautam under section 306 of IPC based on the FIR. It will be recalled that this institute has been in controversy in the past too for various reasons including irregularities in appointments and other tasks.