Crime
Police nab youth for shooting at teenager in rage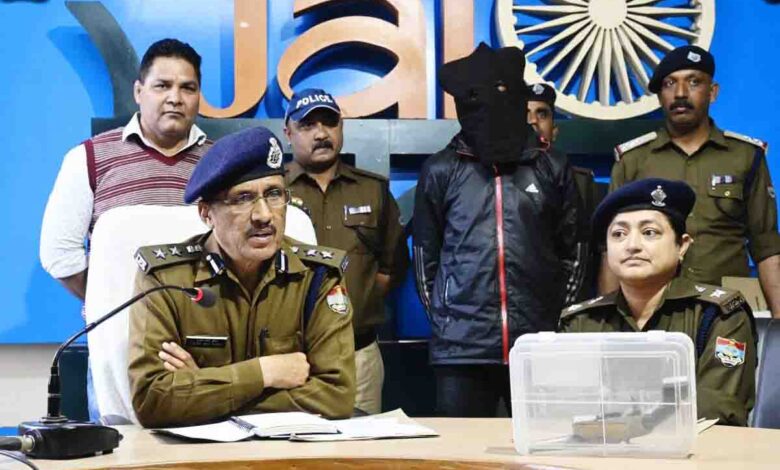 Friday, 02 December 2022 | PNS | DEHRADUN
A 21-year-old youth in Dehradun shot at a 15-year-old girl in a rage for not talking to him for five months. The Dehradun police arrested the man on Thursday for attempting to murder the girl near Kargi Chowk when she was returning home from her tuition class on Tuesday evening. The senior superintendent of police (SSP) Daleep Singh Kunwar informed the media on Thursday that the father of the victim filed a complaint that a man stopped her daughter's scooty around 7:25 PM on Tuesday and tried to shoot her but she somehow managed to miss the bullet by running inside a nearby home and the man ran away.
Kunwar said that the police filed the complaint and started the investigation. The police teams took information about the appearance of the accused from the victim and her father and examined the footage of about 32 CCTV cameras installed in the area. The police spotted a suspicious young man in the footage similar to the appearance described by the victim and activated the informers' network to locate him. The police finally nabbed the accused Akshay Kumar (21) from near the ISBT on a tip-off. The police also recovered one country-made pistol which was used to shoot at the victim.
The SSP said that Kumar stated during the investigation that he loved the girl and both were talking to each other for two years. They had some arguments five months ago and were not on talking terms since then. He said that he tried to meet her and talk to her several times but she refused. He said that he picked up his pistol along with his friend Nakul (20) to the victim's area and spotted her there in the evening. According to him, he tried to talk to her again but when she said no, he shot at her in rage and fled the scene, informed the SSP. He said that the accused will be produced before the court in time and the absconding accused will be arrested soon too.