Crime
Police nab 29-year-old taxi driver for preparing and selling Charas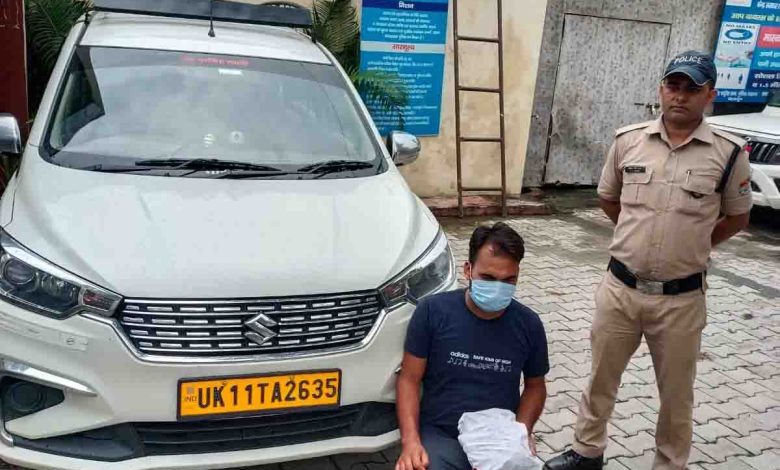 Friday, 23 September 2022 | PNS | DEHRDUN
The police nabbed a 29-year-old taxi driver Rakesh Singh for allegedly sourcing Charas in Chamoli and selling it in Dehradun. The police arrested the accused with more than one kilogramme of Charas worth Rs two lakh in the Vikasnagar area late on Wednesday night.
The police informed that as per the order of the senior superintendent of police (SSP) Daleep Singh Kunwar to take action against people involved in drug smuggling, the police team was carrying out the inspection late on Wednesday night in the Vikasnagar area. They caught the accused Rakesh Singh with his car who was in possession of over one kilogramme of Charas. The police said that the accused revealed during the investigation that he is a local of Ranihaat village of Chamoli district and runs a taxi between Rishikesh and Chamoli.
According to him, he used to prepare Charas at his home in the village and sell it in Dehradun as he gets better price here. He said that the police hardly enquired or suspected him on his way to Dehradun when he had passengers in his car, as per the police. The police said that the accused has confessed that he arrived at Dehradun on Wednesday to sell Charas in the Vikasnagar area and was looking for a customer when the police nabbed him. The police said that they are looking into his criminal history in Dehradun and nearby districts.