Uncategorized
Police arrest man belonging to minority community for eloping with two minor sisters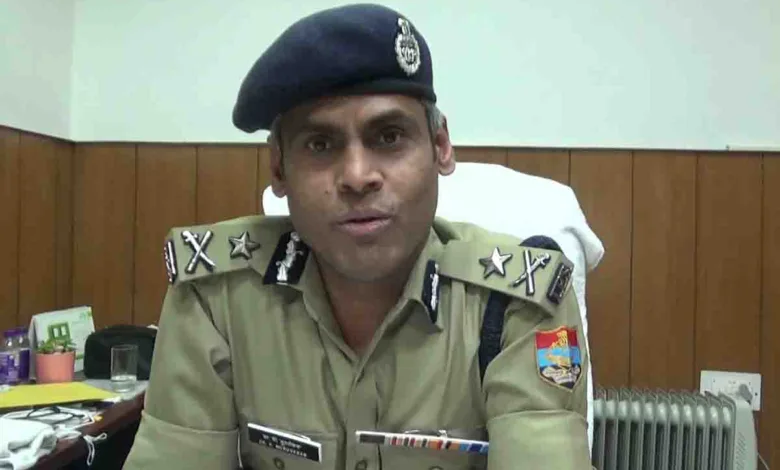 Friday, 09 June 2023 | PNS | DEHRADUN
Even as cases of alleged love Jihad continue to elicit strong opposition from locals in Uttarkashi and other parts of the State, the Uttarkashi police arrested a man belonging to a minority community who was allegedly eloping with two minor girls. The accused had allegedly forced both minors, who are also sisters, to elope with him but was nabbed by the police in the Tyuni area of the Dehradun district in the wee hours of Thursday. The police said that the accused belongs to Muzaffarnagar district of Uttar Pradesh but was reportedly living in a village of Himachal Pradesh at present. It is said that the accused was talking to both minor girls while posing as a Hindu man. It is also alleged that the man had allegedly blackmailed the girls into eloping with him and was allegedly involved in human trafficking but the police said that they are investigating the matter and are yet to verify these allegations.
The additional director general of police (crime, law and order) V Murugesan told The Pioneer that the police have arrested the accused and a case has been registered in the Mori police station in Uttarkashi under relevant sections. He said that the local police have been directed to act accordingly while also focusing on maintaining harmony, law and order in the area. This is the second such case in the Uttarkashi district in the past two weeks. Locals are still protesting in Purola over a recent abduction attempt of a minor girl by two men- one of whom belongs to a minority community.
Most of the shops operated by people belonging to a minority community have been kept closed reportedly since the incident as tension grew in the area. Some unknown persons had also put up 'vacate shop' posters in Purola outside shops of people belonging to a minority community on Monday with the message to vacate it by June 15. The posters were removed by the police. Some families have reportedly left the town temporarily considering the growing tension in the area. The local police on Thursday held a meeting with the sub divisional magistrate of Purola, Devanand Sharma and representatives of local Vyapar Mandal and other bodies concerned to ensure all shops can be operated in the market area while maintaining harmony, law and order in the area. The bodies concerned have agreed to give their support for the operation of all shops in the markets without any protest, as per the officials.