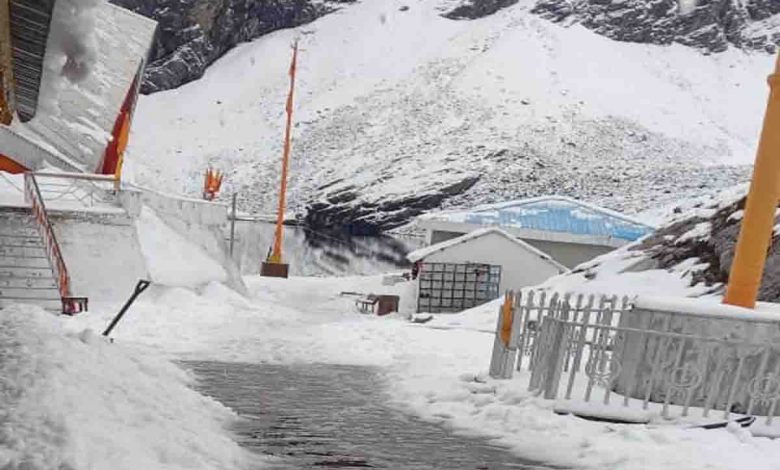 Wednesday, 22 June 2022 | PNS | Joshimath
The pilgrimage to Hemkund Sahib Gurudwara in Chamoli district was resumed with the weather clearing on Tuesday morning. The area is covered in upto two feet of snow. The pilgrimage had been halted on Monday due to consistent snowfall and inclement weather being experienced in the area for about three days.
The pilgrims who reached the Gurudwara on Tuesday were enthused on seeing the area covered in snow. A large number of pilgrims arriving here are from Punjab, Haryana and Delhi. Though light snowfall on the high peaks surrounding this area is common even during June, one to two feet of snowfall during this month is a rare sight in this high altitude Himalayan region.