State
Patanjali Yogpeeth sends help for Joshimath families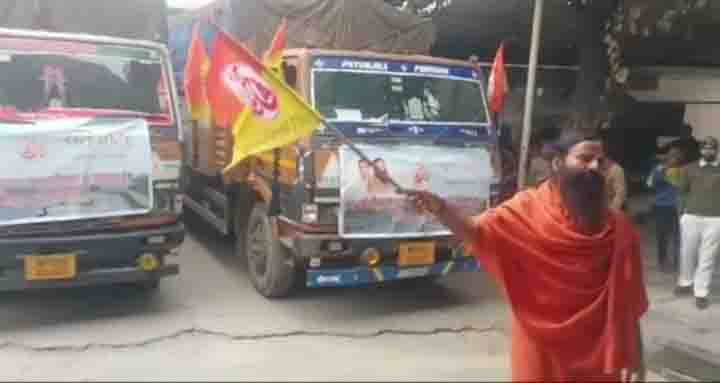 Wednesday, 11 January 2023 | PNS | HARIDWAR
The Patanjali Yogpeeth has come forward to help the affected families of land subsidence in Joshimath. On Tuesday two truckloads of relief material were flagged off by Yoga Guru Baba Ramdev from Haridwar Divya Yog Ashram. The Patanjali is sending edible items and blankets for the affected families.
Speaking on the occasion Ramdev said that development works should be done as much as they do not put life's in danger.
He said that the natural calamity that has hit Joshimath has destroyed the lifetime earnings of the people living there. " Many families have become homeless. Today we have sent two thousand blankets as well as many types of material to Joshimath, so that the people there do not have any difficulty in living their daily life. In future too, it will be our endeavour that we can share their sorrows and pain, in this work the government and all the organizations should come forward and help the people,'' he said.
Ramdev added that the government should keep an eye on the ongoing development work in Uttarakhand.