Others
Patanjali organises Sanyas Diksha Mahotsav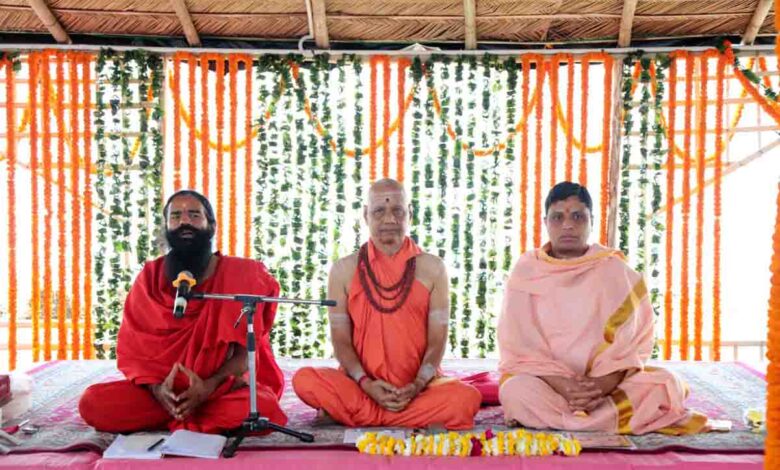 Thursday, 23 March 2023 | PNS | DEHRADUN
Patanjali Yogpeeth organised a 10-day Sanyas Diksha Mahotsav on Wednesday on the occasion of the 29th Sanyas Diwas of Baba Ramdev. A total of 60 men and 40 women will take Diksha (initiation) of Sanyas from Ramdev while 500 males and females will take Diksha of Brahmacharya (celibacy) from Acharya Balkrishna.
Ramdev said on the occasion that new Sanyasis will be initiated into Sanyas as per the tradition set by Indian sages. He said that Patanjali does not differentiate on the basis of gender, caste, religion and sect. He said that the new Sanyasis will be given education and would learn and master Vedas, Vedangas and Upanishads among others. He said that these Sanyasis will be determined for the global prestige of Yoga Dharma, Rishi Dharma, Ved Dharma and Sanatana Dharma and will contribute to preserving Indian Sanatana culture.
Balkrishna also said that Patanjali is running many Vedic Gurukuls to keep the cultural heritage of the true Sanatana Vedic tradition intact. He said that the chosen Sanyasis will dedicate their life to the nation for the spiritual leadership of spiritual upliftment.