State
Other parties don't need to break down Congress- AAP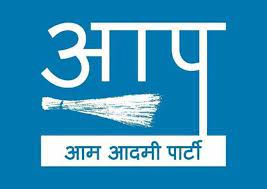 Friday, 23 September 2022 | PNS | DEHRDUN
Taking a jibe at the Congress after the MLA from Pithoragarh Mayukh Mahar and former Uttarakhand Congress president Pritam Singh's son Abhishek Singh resigned as a member of the Pradesh Congress Committee (PCC), the Aam Aadmi Party (AAP) said that other parties do not require to put efforts anymore to eliminate Congress in the State. 
The Garhwal media in-charge of AAP, Ravindra Singh Anand said that considering the rate at which Congress leaders are resigning from PCC, it is clear that a civil war is going on within Congress. He said that resignations of Congress leaders from PCC represent their distrust in their party. Their own leaders have accused Congress of familism in Uttarakhand that shows how Congress actually treats its own people, said the AAP leader. He said that lack of coordination among leaders is clearly visible for years in the party and added that there is a possibility of a major breakdown in Congress soon.
He said that the central leadership of Congress is running a sham Bharat Jodo Yatra campaign in the country when it cannot even keep its party members together and connected. "Congress leaders are doing everything on their own what they can to destroy the party. They do not need other parties to break them down in the State," said Anand.