State
New modular OT starts functioning in GDMC hosp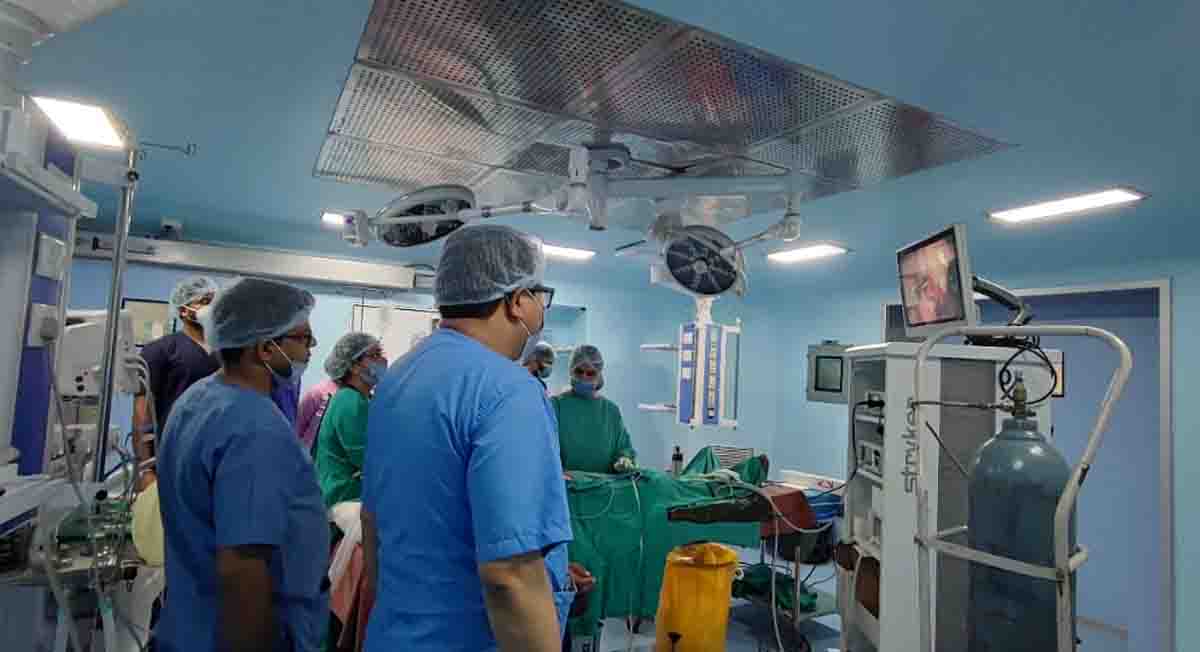 Thursday, 11 August 2022 | PNS | Dehradun
The new modular operation theatre (OT) in the new OT, Intensive Care Unit (ICU) building of Government Doon Medical College (GDMC) hospital here has started functioning. The principal of GDMC, Dr Ashtosh Sayana who himself is a noted surgeon, performed the first surgery in the new modular OT of the hospital on Wednesday. He was assisted by Dr Abhay Kumar, Dr Puneet Tyagi, Dr Atul Kumar Singh, sister Subhashini, Pushpa and Chitra. Two surgical procedures were performed in the surgery department while the team of head of department of gynaecology Dr Chitra Joshi and anaesthetist Dr Atul Kumar Singh performed a scissor delivery in the new modular OT on the day.
The modular OT is an ultramodern prefabricated structure which has chemically treated floor and walls. A laminar air flow is maintained in such OTs which is beneficial for both doctors and patients. The maintenance of cleanliness is very easy in such OTs besides being comfortable for staff and hygienic in nature.
The principal of GDMC Dr Ashutosh Sayana told The Pioneer that the new six storied building has been constructed at a cost of Rs 125 crore and it would consist of Emergency wing, ICU and Operation Theatres. He said that the building would have 10 modular OTs and many minor OTs. Dr Sayana said that the building would have 60 ICU beds and it would also cater to the emergency wing of the hospital. He said that work on the building is almost complete and soon it would be inaugurated by the chief minister Pushkar Singh Dhami and health minister Dhan Singh Rawat. The emergency wing would have a trauma centre, ultrasound, X ray, ECG and other facilities. The GDMC would organise an international Surgery Conference in the new building on August 13.