Crime
Nepalese siblings arrested for stealing Rs 2.88 lakh in Mussoorie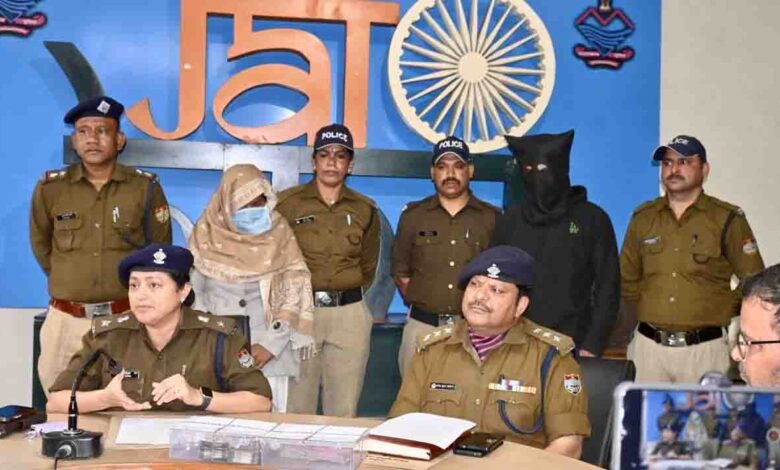 Friday, 17 March 2023 | PNS | DEHRADUN
Dehradun police arrested Nepalese siblings Narayan Tharoo (19) and Shivaratri Chaudhary (21) within 24 hours for allegedly stealing Rs 2.88 lakh from a car in Mussoorie. Both had asked for a lift from the complainant Vijendra Singh in Mussoorie on Tuesday and stole the money kept near the backseat, as per the police.
Police said that the complainant lodged a complaint on Wednesday that a young man and a woman had asked for a lift near Zero Point in Mussoorie on Tuesday when he was returning to Mussoorie from Kempty Road in his car. He said that he asked both of them to sit in the back seat of the car and they later got down near the Valmiki temple at Library Chowk. The complainant said that after they got down, he got suspicious of them and immediately checked the spot where he had kept the money but it was not there, said the police. He told the police that he was certain that the duo had stolen his money. The Dehradun senior superintendent of police Daleep Singh Kunwar immediately formed teams to nab the thieves. The police started the investigation by analysing CCTV footage of the area where the complainant had dropped both accused.
The police spotted a suspicious man and a woman in some footage and the complainant verified them as the alleged thieves. The police expedited the investigation and arrested both accused on Wednesday evening from near a hotel on Mussoorie Road within 24 hours. The police said that the accused revealed that they are siblings and work as labourers in Mussoorie and have been living in a shanty made by a contractor on Kempty Road. They said that they noticed the money in the backseat when they were in the car and became greedy as they had never seen so much money at once. So, they stole the money and got out of the car near Library Chowk, said the police.
The police said that both the accused were trying to flee to Nepal on Wednesday with the stolen money but the police arrested them. The police have recovered the entire stolen amount from the accused. They both will be presented in court soon, said the police.