Others
Need to prioritise heart health: experts on World heart Day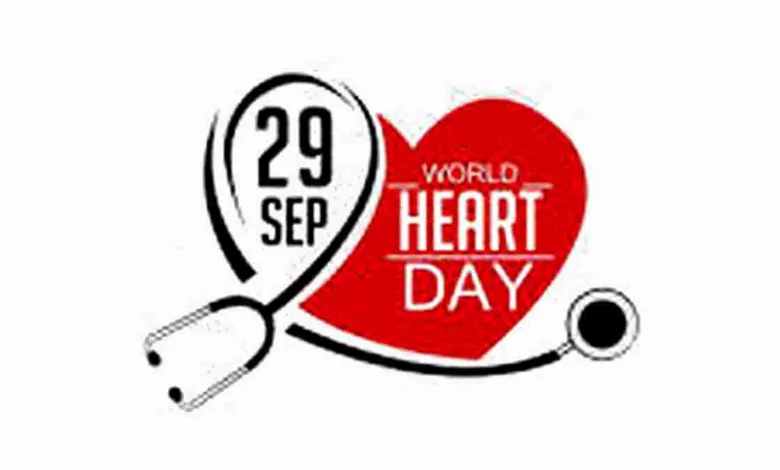 Friday, 29 September 2023 | PNS | DEHRADUN
The director of cardiac thoracic and vascular surgery at Max hospital Dr Arvind Makker said that alarming surge in heart attacks among young individuals in recent years underscores the significance of prioritising overall heart health. He was interacting with media persons on the occasion of the World Heart Day here on Thursday. The theme of this year is 'Use heart, know heart'.
Dr Makker said that heart disease, a leading global cause of mortality, has witnessed a notable increase in India over the past five years. "This concerning escalation in cardiac emergencies and associated ailments can be primarily attributed to our modern, fast-paced lifestyle and evolving habits, affecting individuals as young as 30 to 40 years old,'' he said.
Cardiology director of the hospital Dr Preeti Sharma said that sedentary lifestyles, relentless stress, insomnia and harmful habits like smoking and excessive alcohol consumption are eroding heart vitality. Further, the growing prevalence of diabetes, hypertension and obesity further exacerbates the situation.
Cardiology director at Max Dr Yogendra Singh said, "Maintaining a heart-healthy diet is essential for reducing the risk of heart disease. A well-rounded dietary approach provides crucial nutrients vital for overall well-being. Diversify the sources of healthy proteins. It's imperative to steer clear of fried fast food and processed options to safeguard cardiovascular health. Increase the intake of plant-based foods, including more vegetables, fruits and whole grains, while curbing refined carbohydrates, especially those loaded with added sugars. Keep an eye on food labels to monitor sodium content. Maintaining portion control is a fundamental aspect of sustaining a heart-conscious diet and overall well-being."
The cardiology associate director Dr Punish Sadana said that it is alarming that many heart attack and stroke survivors revert to detrimental behaviours despite clear warnings. These bad habits include poor dietary choices, inadequate physical activity, poor sleep quality, excessive alcohol consumption, smoking, medication non-compliance, neglect of blood pressure management and irregular cholesterol monitoring.