Sports
NCC cadet of DAV College represents U'khand in Russia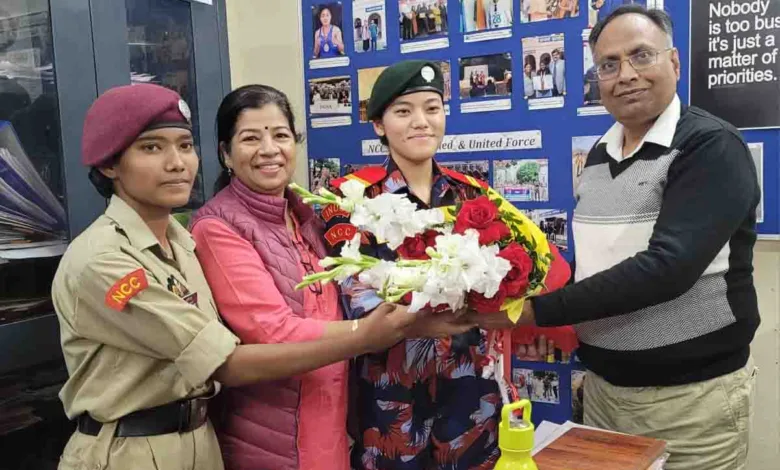 Saturday, 18 November 2023 | PNS | DEHRADUN
A National Cadet Corps (NCC) cadet of DAV PG College recently represented the nation in Russia under the Youth Exchange Programme. The principal of DAV PG College, SK Singh said that 15 cadets were selected from all over India, and Sakshi Rawat was the only cadet selected from Uttarakhand.
Rawat is a senior under officer of the NCC student corps of DAV College and participated in the highest camp of NCC organised in Russia from October 20 to 31. The best cadets from all over India are selected for this camp. It is a matter of pride for DAV College that every year eight to nine cadets from the college are selected for Republic Day Camp in Delhi and represent not only the college but also the state, he added.
He said because of the said achievement on Friday, the college management honoured Rawat for her achievement upon her arrival from Russia.