State
Nayar valley to be developed like HP for paragliding: Maharaj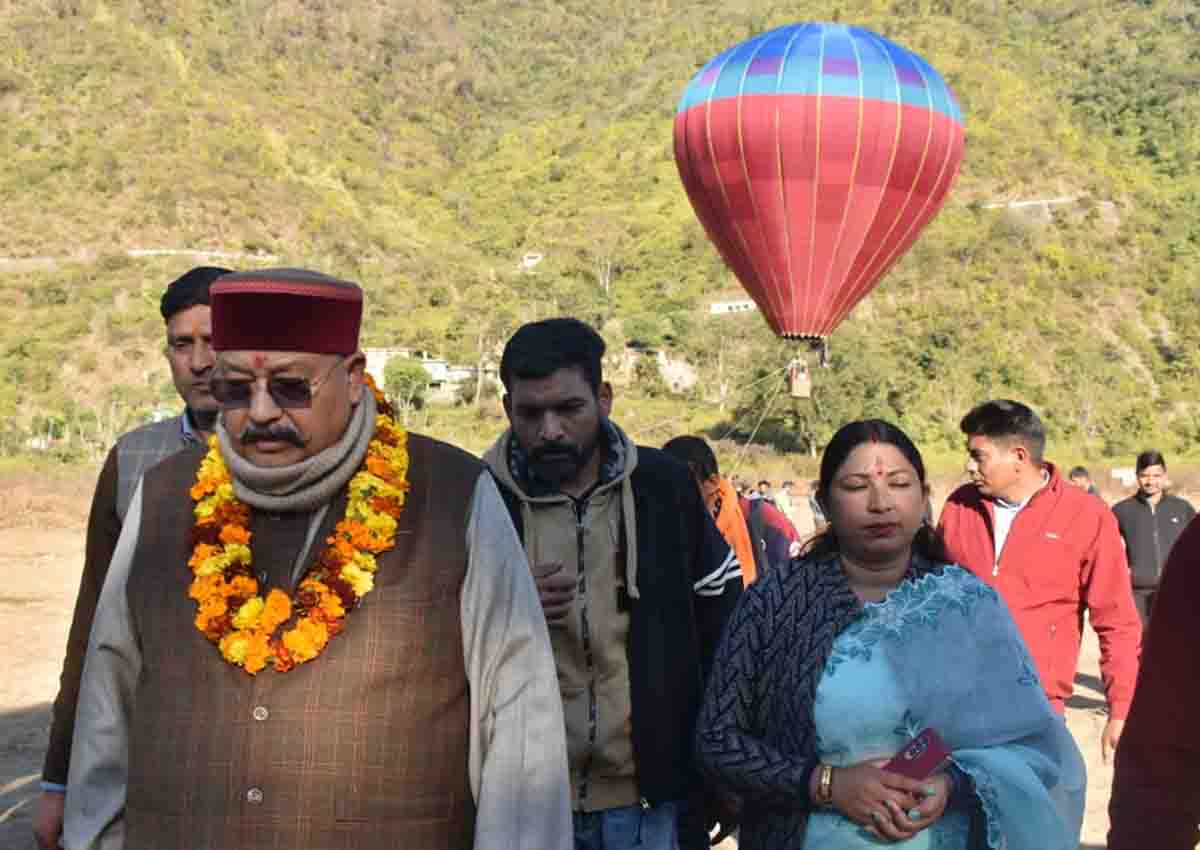 Friday, 03 February 2023 | PNS | PAURI
Minister inaugurates paragliding activities at Bilkhet in valley
The State's Tourism and Culture minister Satpal Maharaj said that Nayar valley in Pauri district will be developed for paragliding on the lines of Bir-Billing in Himachal Pradesh which is also referred to as the paragliding capital of India. The minister said this after inaugurating paragliding activities at Bilkhet in the Nayar valley on Thursday.
The minister also boarded a hot air balloon to mark the start of paragliding adventure sports in the area. Maharaj further announced that an institute for flying safari will also be established in this area soon. This will enable local youth to gain training while visitors from across the nation and abroad will also arrive here to enjoy paragliding, he said. The minister said that facilitation of adventure sports like paragliding in the Nayar valley will also encourage winter tourism on the one hand while on the other hand it will also make the development of distant areas possible.
The district Panchayat chairperson Shanti Devi, Pauri district magistrate Ashish Chauhan, public representatives, locals and 18 pilots among others were also present on the occasion.