State
More than 95% votes for BJP will make history in Champawat- Dhami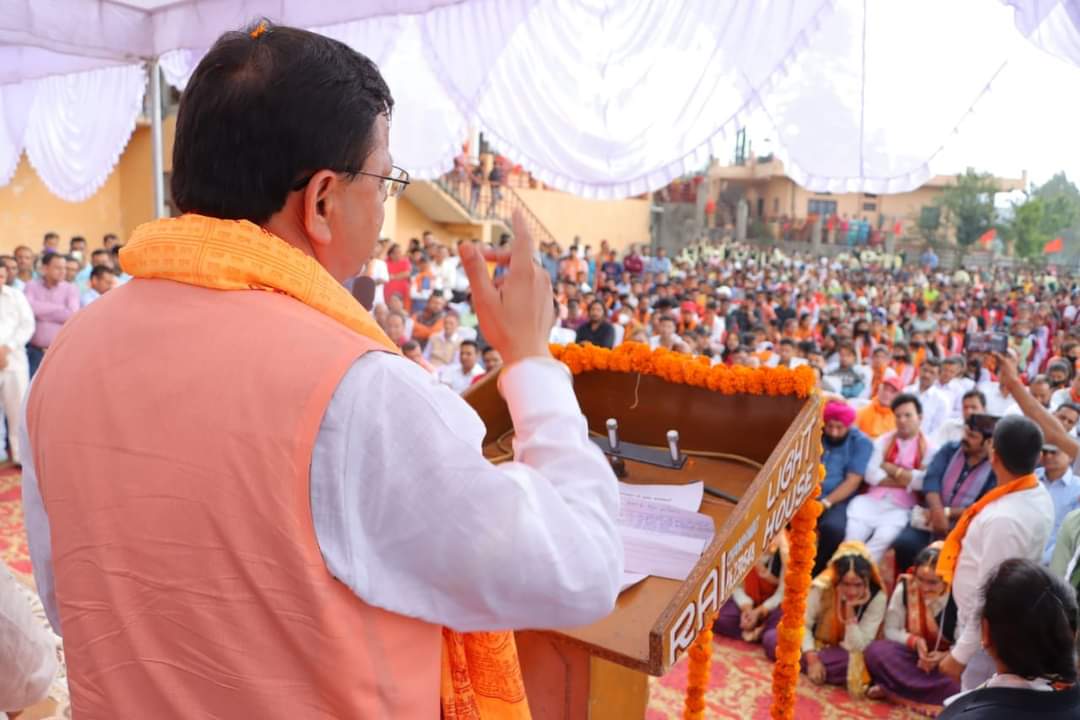 Saturday, 28 May 2022 | PNS | Dehradun
Chief minister and the Bharatiya Janata Party candidate for the Champawat Assembly by-election, Pushkar Singh Dhami said that the BJP does developmental politics. He said this while addressing a public gathering in the constituency on Friday.
Dhami addressed the public at Dhakna Badola in the local Kumaoni language. He said that he had come to Champawat so that he can serve the people by fulfill the basic requirements of the people and change the face of the area from the developmental point of view. "My aim will be to meet as many people as possible and fulfill the expectations of all," he said. Dhami opined that considering the enthusiasm and zest of Champawat residents, it is clear that he is going to achieve a historic win in the constituency. The people of Champawat are getting a chance to get their opinion marked in the history of the State, he said. "We are seeing how the whole nation is looking towards Uttarakhand these days, we are being looked upon with hope. The BJP too has much hope from the people of Uttarakhand, which increases our responsibilities. Together with the people of Champawat, we will defeat all challenges. I thank you all for the enthusiasm I have witnessed in this public gathering. I am confident that more than 95 per cent of your votes will in favour of the BJP," said the chief minister.
He also said that to make higher education more accessible in the region, a campus of Kumaon University will be opened here in the future.