State
Modi launches multi-crore projects, sets poll agenda in U'khand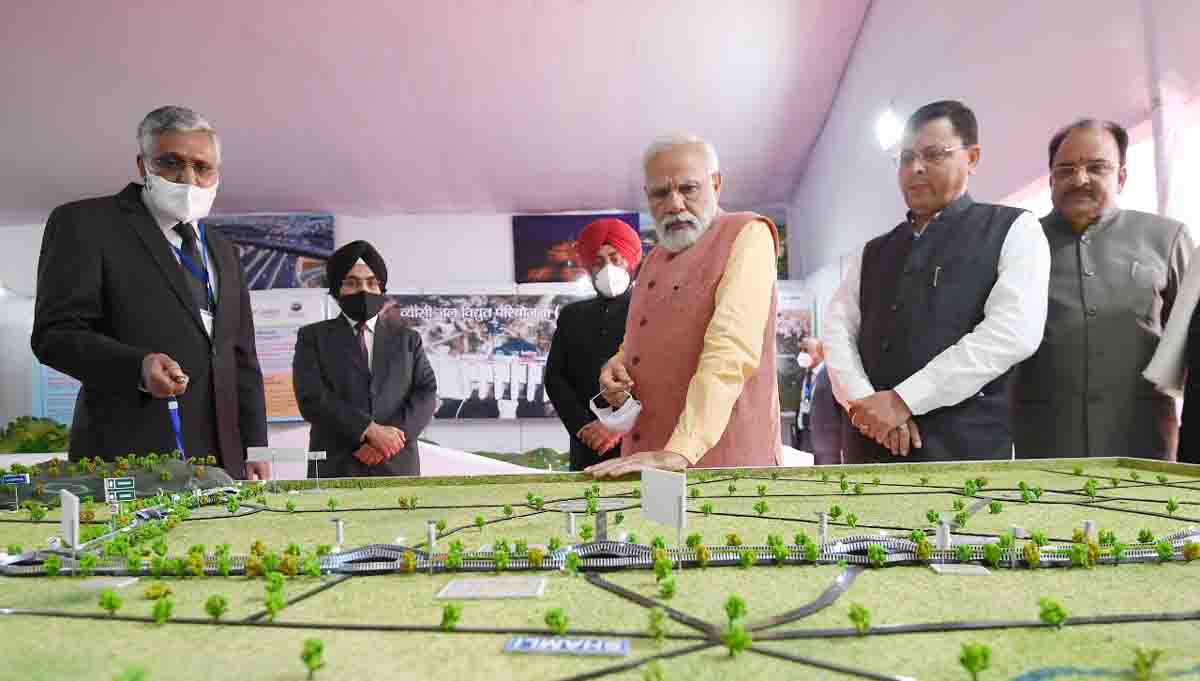 Sunday, 05 December 2021 | PNS | Dehradun
Prime Minister Narendra Modi inaugurated and unveiled the foundation for various infrastructural and development projects amounting to about Rs 18,000 crore in poll-bound Uttarakhand on Saturday. The Delhi-Dehradun economic corridor to be built at a cost of Rs 8,300 crore was one of the projects for which the foundation stones were unveiled. The PM inaugurated seven projects and unveiled the foundation stones for 11 projects on the occasion.
Addressing the gathering at the Parade Ground in provisional state capital Dehradun, Modi kept the main focus of his speech on development works. He compared the development facilitated in Uttarakhand during the term of the UPA government at the centre with the works done here since the NDA came to power. The PM listed the various infrastructural and other development works executed in Uttarakhand apart from the major issues resolved and steps taken since 2014. He opined that the development projects launched in Dehradun on Saturday would ensure that this decade will be that of Uttarakhand. He said that the Delhi-Dehradun expressway- for which the foundation stone was unveiled- is a model of environmental protection and development. This project will include an industrial corridor and Asia's longest wildlife protection corridor which will enable the safe movement of wild animals.
Modi also appreciated the work done by chief minister Pushkar Singh Dhami on the occasion.