Politics
Modi has nothing to show as achievement in last 9 years: Mahara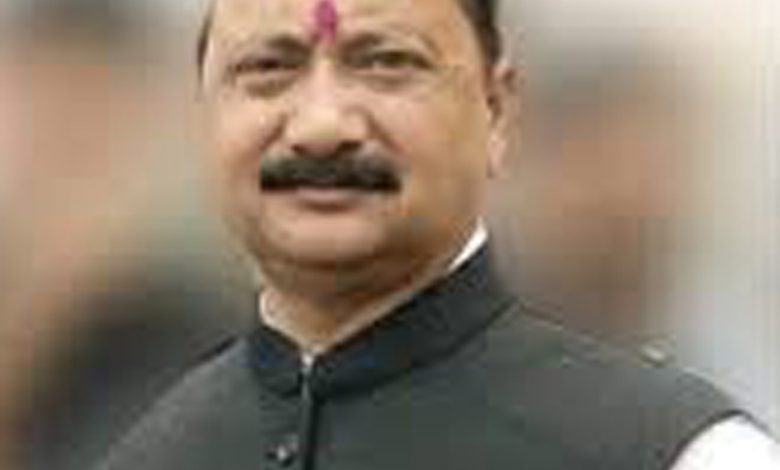 Saturday, 27 MAY 2023 | PNS | DEHRADUN
A few days ahead of completion of the Narendra Modi government's nine years in office, the Pradesh Congress Committee (PCC) president Karan Mahara has said that Modi has nothing to show as achievement in the last nine years. He said that exploitation of youths, unemployed, farmers, women, dalits and backwards was done under the Modi government.
He said that the economy of the country got derailed in the last nine years. The demonetisation decision was taken in haste, GST was imposed without giving any thought and no guarantee was given to the farmers due to which they were forced to sell their produce cheap, he said.
Mahara added that the prices of petroleum products are increasing on a daily basis and the government is only benefitting its industrial friends. Continuing the diatribe, he alleged that Rs 20,000 crore of the hard earned money of the general public is pumped in the fake companies of Adani and the prices are spiralling out of control.
Mahara said that the borders of the country are not safe. A clean chit is being given to China even as it continues to illegally occupy our land. He said that an environment of fear is being created in the country by disturbing the social harmony in the country. The PCC president added that a demand for caste census is emanating in the country and the Congress party supports the demand but the Modi government is maintaining a stoic silence on it. He said that in the last nine years the leaders of opposition parties have been selectively targeted and central agencies are being used to harass them. Mahara claimed that about 40 lakh people lost their lives during the pandemic of Covid-19 and a large number of people lost their livelihood by ill timed and sudden declaration of lockdown in the country.