Others
Modern dairy plant to be opened in Lalkuan- Bahuguna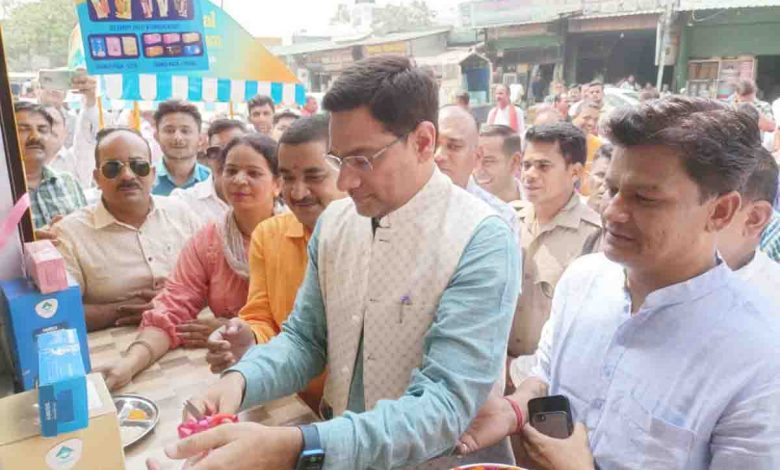 Friday, 10 June 2022 | PNS | Dehradun
The State's Animal Husbandry and Dairy minister Saurabh Bahuguna said that a modern dairy plant with one lakh litre daily capacity will be opened in Lalkuan. He said this while inaugurating an Aanchal ice-cream milk parlour here on Thursday.
Speaking on the occasion, the minister said that Aanchal is the State's own brand in the dairy sector. The government is making consistent efforts to increase the income of farmers as part of which a proposal will be tabled in the next cabinet meeting to raise the milk cost incentive from Rs four to Rs five and extending the secretary incentive scheme to include the plains along with the mountainous areas. Government orders for the same will be issued after these proposals are passed in the cabinet meeting, he said. The minister said that considering the rising cost of milk production and fodder issues, dairy producers will be provided 75 per cent grant in silage. A high-tech plant costing Rs 55 crore will soon be established to modernise Uttarakhand Cooperative Dairy Federation (UCDF), he said.
Lalkuan MLA Mohan Singh Bisht stressed on the need for efforts to facilitate redressal of the issues of dairy producers at the committee level. The minister and the MLA also presented cheques for a total of Rs six lakh as financial assistance from the society welfare fund to 37 dairy producers on the occasion.
The UCDF chairman Mukesh Bora thanked the minister and the MLA while also appealing to the dairy producers and customers for their continued cooperation in the future. UCDF general manager Rajendra Singh Chauhan presented a progress report of the federation on the occasion.