Breaking News
Minister launches Himalaya Darshan helicopter service from Everest estate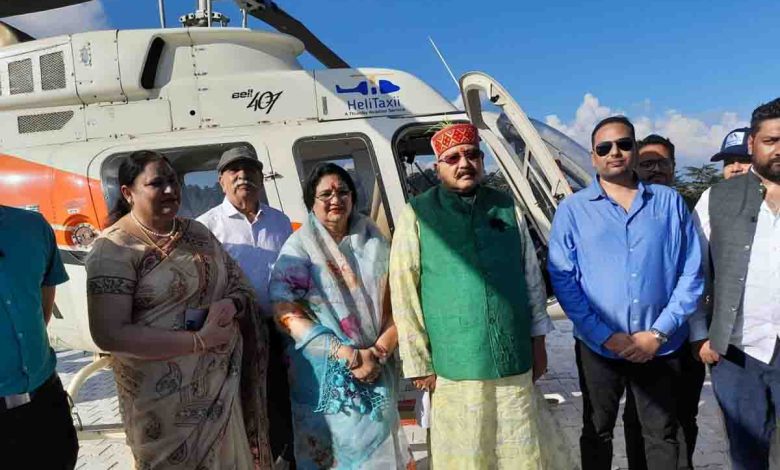 Tuesday, 04 October 2022 | PNS | DEHRADUN
Tourism minister Satpal Maharaj formally inaugurated the Himalaya Darshan helicopter service from the George Everest estate near Mussoorie on Monday.
Speaking on the occasion the minister said that the State government is consistently moving ahead towards developing tourism and as part of such efforts the Himalaya Darshan service has been started. He said that tourists will be able to view the high Himalayan peaks and picturesque aspects of Uttarakhand by helicopter using this service. He exhorted domestic and foreign tourists to visit Uttarakhand and enjoy the Himalaya Darshan helicopter service which takes off from Everest estate and lands back at the same site. He said, "This will provide employment to the locals on the one hand while on the other hand it will increase the number of tourist footfalls which in turn will boost the local economy.
The Tourism department is also making a museum here on the surveyor George Everest which will be ready soon. The statues of Indian cartographer Pandit Nain Singh Rawat and Radhanath Sikdar are also being installed here. A whole chapter on their achievements will be part of the museum here to inform the visitors about them."
The minister further said that various aero sports activities are also going to be started at the Everest estate. The department has signed a contract with a noted company for the trials.