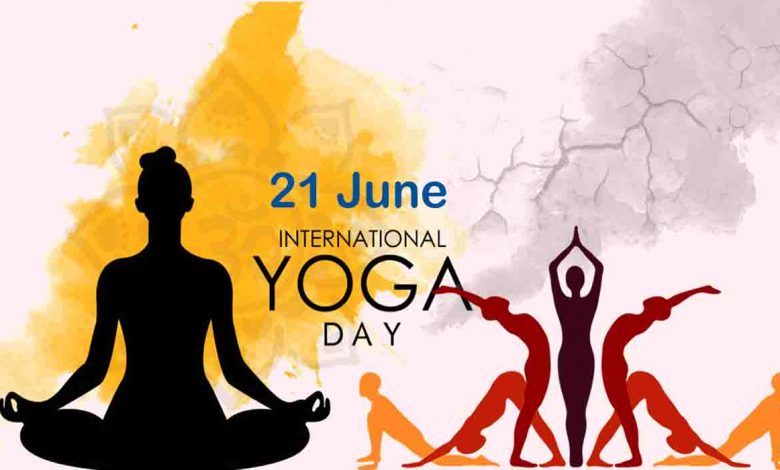 Monday, 21 June 2021 | PNS | New Delhi
From political personalities to commoners, from Bollywood celebrities to jawans guarding India's borders, people from all walks of life will stretch and bend in their homes, parks and grounds  to mark the International Yoga Day on June 21 , which will be celebrated amid the shadow of the Covid-19 pandemic for the second year in a row.
The Union Ayush Ministry, which is the nodal Ministry for International Day of Yoga (IDY), said in a statement that in view of the Covid-19 pandemic and the consequent restrictions on congregational activities, the lead event of the day will be a televised programme. The highlight of course will be Prime Minister Narendra Modi's address to the nation. This year's theme is 'Yoga for Wellness.' The Prime Minister tweeted, "Tomorrow, June 21, we will mark the seventh Yoga Day. The theme this year is 'Yoga For Wellness', which focusses on Yoga for physical and mental well-being."
Scheduled to start at 6.30 am on all Doordarshan channels on Monday, the event will also include an address by Minister of State for Ayush Kiren Rijiju and a live Yoga demonstration by the Morarji Desai National Institute of Yoga, the Ministry said in a statement. With the Covid-19 pandemic exacerbating psychological suffering and mental health problems, many people across the world and in India have been embracing Yoga to stay healthy and to fight isolation and depression. Indian Embassies in various countries also held events for the D-Day. For instance, over 100 Chinese Yoga enthusiasts took part in an event organised by the Indian Embassy here on Sunday to celebrate the ancient Indian science ahead of the International Yoga Day on June 21.
Similarly, the Indian Embassy in Abu Dhabi, Thailand and South Korea were among those who observed the International Yoga Day on Sunday. Sprinter Usain Bolt from Jamaica too in his tweet on social media wished healthy and peaceful living to all for the D-Day.