Sports
Milkha Singh: The 'Flying Sikh' no one could catch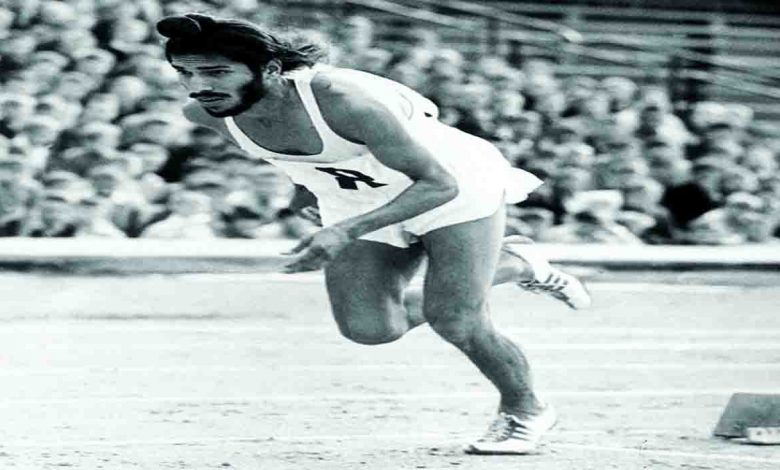 Sunday, 20 June 2021 | Nishu Mahajan | Chandigarh
"The track, to me, was like an open book, in which I could read the meaning and purpose of life. I revered it like I would the sanctum sanctorum in a temple, where the deity resided and before whom I would humbly prostrate myself as a devotee… Running had thus become my God, my religion and my beloved."
This famous quote from The Race of My Life, an autobiography of legendary athlete Milkha Singh aptly sums up his dedication and passion for running that made him one of the greatest athletes of all time.
The ace sprinter, who was born in 1932 in undivided India, survived some hard-fought battles on both personal and professional fronts before his body lost the fight against Covid-19 on Friday after a month-long struggle. His wife, Nirmal Kaur (85), former India women's volleyball captain had died due to Covid-19 just five days ago.
Married for 58 years, Chandigarh's evergreen couple are survived by their son, renowned professional golfer Jeev Milkha Singh, and three daughters.
Famously known as 'The Flying Sikh', Milkha Singh had contracted the deadly virus last month and his first response to the media after testing positive was "I am 91… I will come out of it in flying colours and beat this virus in no time. I have been keeping indoors except for morning jogging and exercise. I am in high spirits."
Perhaps, this is how the legend of the Flying Sikh will reverberate for generations to come.
Singh, who settled with his wife in Chandigarh in the 1960s was among the most prominent personalities of the city. The couple worked together in the Punjab Sports Department till 1980s and were a regular at the Chandigarh Golf Course to watch their son play there. In fact, Milkha Singh was himself a golf aficionado and used to play with many prominent personalities including politicians at CGC.
After the news of the death of the legendary athlete, many politicians and other personalities from the region reached his residence in Sector 8 here to pay their tribute. The same residence had once become a hotspot, with people waiting outside to catch a glimpse of him after the release of blockbuster biopic on his life Bhaag Milkha Bhaag.
"He (Milkha) fought hard but God has his ways and it was perhaps true love and companionship that both our mother Nirmal ji and now Dad have passed away in a matter of five days," a statement from the family on Friday said.
Milkha Singh, who missed an Olympic medal by a whisker in 1960, had set a new dawn in the country with a national record in 400m race that remained untouched for almost 38 years. Despite finishing fourth at the Olympic event, Singh became a sporting icon with many aspirants taking up sprinting to follow their dreams although only few Indians came close to match his calibre in the past several decades.
His was a rags-to-riches story that began in the pre-partition era and is tinged with incidents of horror and struggle. The most heart-wrenching part of his life story was when he saw his parents being killed during the 1947 partition.
He was lucky enough to escape the communal riots and came to Delhi to stay with his sister initially.
After three failed attempts, he was finally recruited in the India Army in 1951 and it was when he was introduced to the sports and his journey to become a legendary athlete began. Milkha made it to Indian camp in 1956 and booked a berth for the Melbourne Olympics, beginning his 400 m stint.
It was his victory at the Commonwealth games in 1958 that catapulted him to fame. Milkha won India's first individual Gold medal at these games, a record that stayed with him for over five decades.
With a motto "Don't stop till you drop" during his training, Milkha soon became Asia's best and received several accolades during his career as an athlete.
His visit to Pakistan in 1960 remains another turning point in his life when the Pakistan President General Ayub Khan anointed Milkha the 'Flying Sikh' after he outran Pakistani Abdul Khaliq before the Rome Olympics. Haunted by the bitter memories of partition, Milkha had initially refused to go to Pakistan but was persuaded by then Prime Minister Jawaharlal Nehru to face his demons.
Milkha's pinnacle of glory came when he participated in the 400-meters race at the 1960's Olympic Games. Finishing the 400m final in 45.6 seconds, he had finished at fourth spot, missing a Bronze medal by just 0.1 seconds.
Even though he could not bring home an Olympic medal, Singh had become the only Indian to have broken an Olympics track record in 1960 and the event which made the nation glued to their radio sets later inspired many to take up sprinting to become the next Milkha Singh.
"The one medal I had yearned for throughout my career had just slipped through my fingers because of one small error of judgement," Singh had written in his autobiography recalling how he had lost steam short of the finishing line.
From a bloody partition to a lost childhood, hard won victories to an unforgettable heartbreak at Olympics, the nonagenarian saw it all in his life.
Before his retirement, the legendary athlete became a four-time Asian Games Gold-medallist and the 1958 Commonwealth Games champion.
Milkha was briefly imprisoned at Tihar jail, for travelling on a train without a ticket and was bailed out by his sister, who sold her jewellery to obtain his release.
The news of his death brought an outpouring of mourning and remembrance in the country. From President to Prime Minister, Governors to Chief Ministers, sporting personalities to actors, all took to social media platforms to mourn the death of a sporting superstar.
For many, the running legend Milkha Singh remains the best ever to grace the sport and he has left behind a legacy and influence that will see him live forever.
The Flying Sikh, whose inspiring story began from the ashes of a violent partition, wanted people to derive inspiration from the famous quote "Destroy your entire existence if you want to reach the zenith. Cos a seed has to become one with the dust to sprout and blossom into a flower."