State
MCD struggling in citizen's feedback category of SS22?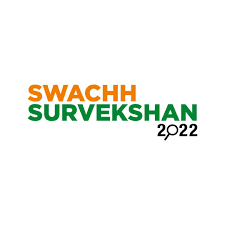 Wednesday, 16 March 2022 | PNS | Dehradun
Though the Municipal Corporation of Dehradun (MCD) is claiming to leave no stone unturned to get into the top 50 cleanest cities under Swachh Survekshan 2022 (SS22), it appears that the corporation is already struggling to get scores in the citizen's feedbacks subcategory. The MCD has received over 7,000 feedback in the past two weeks while last year, it had claimed to receive thrice the current number of feedback within the same period. Even the Municipal Corporation of Haridwar (MCH) which was ranked among the worst performing cities in Swachh Survekshan for the past two years has so far been ahead of the MCD in the citizen's feedback category. According to the officials, Haridwar has received over 9,000 feedback and is ahead of every municipal corporation in the state so far. The citizen's feedback sub-category is one of the important components of SS22 run by the Ministry of Housing and Urban Affairs (MoHUA). Under this category, the ministry seeks feedback and inputs from the residents on the progress made by their city towards cleanliness in the past year. Since the city received over four lakh citizen's feedback last year which was the highest across the state, the corporation has been focussing on getting better star ratings in Garbage-Free City (GFC) category in which it got only one-star last year. The MCD has been working on promoting segregation of the garbage at source to minimise the accumulation of garbage in roadside areas and garbage stations to get better star ratings in GFC to get into the top 50 positions. However, the senior municipal health officer of Dehradun, Dr RK Singh said that the corporation is working on every aspect of the survey and nothing is being neglected. "There have been some technical glitches in the website too which must have also affected the feedback numbers so far but we are certain the MCD will get maximum numbers of feedback across the state like last year," said Singh.