Others
MCD launches app for bulk waste generators, expects at least 30 % waste reduction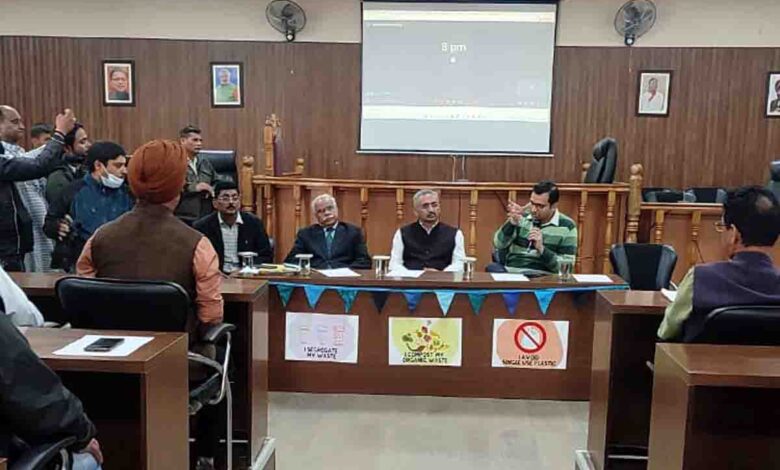 Wednesday, 23 November 2022 | PNS | DEHRADUN
With the launch of bulk waste generators app on Tuesday for commercial establishments and housing societies by the mayor Sunil Uniyal 'Gama', the Municipal Corporation of Dehradun (MCD) is aiming to reduce the city's waste disposal issue of daily generated garbage by at least 30 per cent. A workshop was conducted by MCD on Tuesday with the representatives of resident welfare associations (RWAs) and commercial establishments like hotels and restaurants besides the MCD brand ambassadors to discuss the plan. The representatives from Recykal Company and Waste Warriors Society who have assisted the corporation in making the app were also present. 
Explaining about the initiative, the municipal commissioner Manuj Goyal said that MCD is planning to focus on adapting decentralised waste processing management as per the Solid Waste Management (SWM) Rules, 2016 according to which, bulk generators are responsible for segregation and disposal of their own garbage.
Since this practice is not quite prevalent here, the bulk generators are being initially asked to segregate their garbage as dry and wet waste before disposing it in the garbage collection vehicle. He said that bulk waste generators can register themselves in the app launched on Tuesday. The registered waste generators will get a unique QR code which will be scanned by the sanitation worker after picking up the trash during door to door service. The registered member of the establishment will also get a notification to keep their segregated waste ready 30 minutes before the arrival of the garbage collection vehicle. The commercial establishments will also be offered time slots as per their preference.
The corporation will not charge extra for this facility. Though the officials said that they lack full data of all commercial establishments, the officials expect there to be about 3,000 bulk waste generators in Dehradun. The municipal commissioner said that the bulk waste generators include establishments like RWAs, shopping malls, hotels, restaurants, vending zones, wedding venues and other bodies that usually generate way more waste than an average household. He said that about 400 metric tonnes of garbage is generated daily in Dehradun, most of which is usually generated by commercial establishments.
The wet waste will be used to prepare manure and dry waste will be sent for recycling. If such establishments start just segregating their waste before disposal, it will reduce the city's waste disposal issue of daily generated garbage by 30 to 40 per cent, said Goyal. He said that the registration is open for bulk generators and separate garbage collection will be commencing soon too. "We will make necessary changes as per the response. We are presently approaching such establishments with an appeal to segregate their waste but necessary changes will be made as per the response," added Goyal.