Others
MCD imposes Rs 1.38 lakh fine on commercial buildings after finding accumulated water & aedes larvae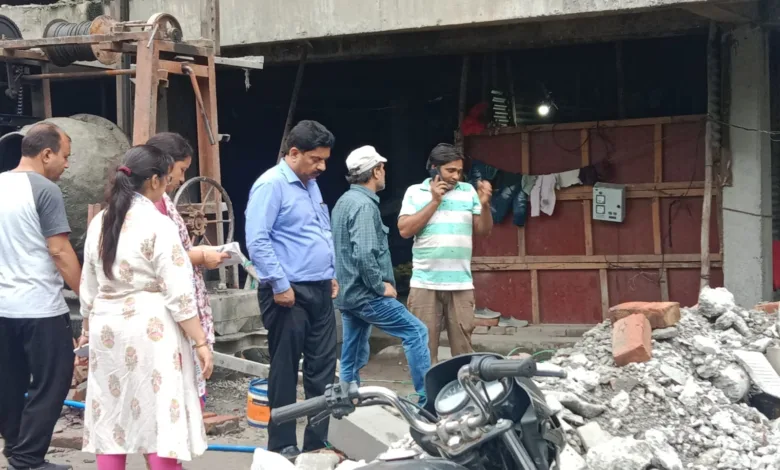 Sunday, 17 September 2023 | PNS | DEHRADUN
The Municipal Corporation of Dehradun continued its anti-dengue campaign and inspected the basements and terraces of malls and commercial buildings in various areas on Saturday. The corporation imposed a penalty of Rs 1,38,500 on the owners of various buildings on finding mosquito larvae in stagnant water on the premises of these buildings. Deputy municipal commissioner Rohitash Sharma headed an MCD team which conducted checks from Clock Tower to Ballupur Chow. The team checked the basements of various buildings and imposed a fine of Rs 5,000 on finding mosquito larvae in the basement parking of Suresh Kumar's building, Rs 20,000 penalty on Kamal Wadhwa- First Prize Tower, Rs 2,000 fine on Pravin Kaushal, Rs 5,000 fine on Harsh Anand W Tower showroom, Rs 50,000 fine on Ashok Associate and issued Rs 5,000 notice to all shopkeepers in the Janpath shopping complex.
Apart from this, chief municipal health officer Dr Avinash Khanna headed a checking campaign in the Hathibadkala area. While checking the Centrio Mall, the officer found aedes larvae in water accumulated in the terrace of the mall. A penalty of Rs 50,000 was imposed on the mall.
Apart from this, the municipal commissioner Manuj Goyal also visited various areas where he went from door to door, checking for mosquito larvae and checking the sanitation in the areas. He visited Shanti Vihar where he checked the drains and sanitation apart from checking homes for mosquito larvae and raising public awareness on preventive measures against dengue. He also sought public feedback about the fogging and spraying of larvicide being undertaken by the MCD. He visited the Suman Nagar area where he undertook the same actions along with personnel of the MCD and the Health department. A pipe of the Jal Sansthan was found broken and the leaking water was found accumulating in nearby sites. Considering this, the municipal commissioner directed officials to impose a penalty on Jal Sansthan as per the rules.