Others
MCD constructs wall in place of door broken by culprits, claims to have no clue behind purpose of theft in office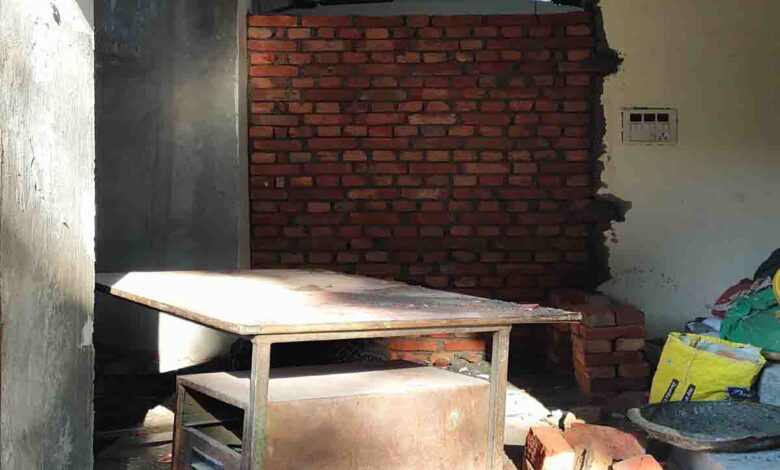 Wednesday, 23 November 2022 | PNS | DEHRADUN
After some files of properties were allegedly stolen from the record-keeping office of the Municipal Corporation of Dehradun (MCD) over the weekend, the corporation constructed a wall in place of the door through which the thieves had broken into the office.
The officials informed that when one of the staff arrived in the office on Monday, he noticed the broken lock at the door of the store room where files are kept. As per the officials, only six files containing information on property taxes and mutation have been stolen from the room. They said that the MCD has digital copies of the stolen files.
The officials also appeared to have no clue of the purpose behind the theft of the files because according to them, the stolen files cannot actually be used for any legal proceedings or for any possible reason they can think of at present. The mayor Sunil Uniyal 'Gama' also inspected the office on Tuesday and said that a report has been filed in the matter. The CCTV footage is being analysed by authorities but since most of the cameras were installed far from the office and the thieves appeared to have reached the door from the roof, it is getting difficult to identify the culprits.
The mayor said that CCTV will be installed in that part of the office too. Besides, the MCD has also removed the door used by culprits to enter the office and a wall has been constructed there on Tuesday. The office was kept closed on Tuesday due to the construction work.